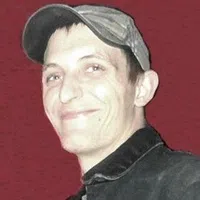 Jacob "Jake" Stilen, age 34, New London, passed away unexpectedly while deer hunting in the Town of Maine on Saturday, November 17, 2018.  He was born on February 10, 1984 in New London.  Jake met the love of his life, Melinda Butterbrodt, in 2002 and on June 6, 2009, they were united in marriage.  He loved fishing, hunting, trapping, and helping others.  "Think Light", "Never Give Up" and "Sleep Is For the Weak" were just a few of his many phrases.  Jake was a very talented carpenter and an extremely hard worker.  His favorite times were those spent with his family and friends. Jake had a special gift of making people laugh and lifting their spirits.  His kids and his family meant everything to him. He will be sadly missed by all who knew him.
Jake is survived by his wife Mindy; children: Ryan Hemingson, Damien, Allison, and Isabella Stilen; father Jeff (Sara); a brother Josh (Yvette) Stilen; a sister Jenny Stilen (Jim Flynn); step-father Jerry Free; nephews, Zac Thompson, Malakai Flynn and Colt Flynn; and a great-niece Olivia. He is further survived by uncles, aunts, cousins, in-laws, other relatives and many friends.
Jake was preceded in death by his mother Kathy; cousins, Jon & Greg Stilen; paternal grandparents, Roger & Cordell Stilen; maternal grandparents, Rita & Harold Schweitzer.
A Celebration of Life for Jake will be held on Saturday, November 24, 2018 from 10:00 a.m. until 1:00 p.m. at Cline & Hanson Funeral Home, New London.