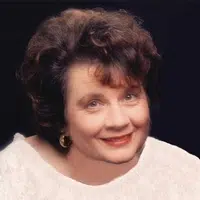 Judith G. Tardiff, age 71, of Clintonville passed away Thursday, November 8, 2018 at ThedaCare Medical Center – Shawano.
The former Judith Gay Lockery was born on September 20, 1947 in Appleton to Michael and Lucille "Cele" (Steinhauer) Lockery.  She grew up in the Leopolis area and graduated from Marion High School in 1966.  In her early years, Judy worked at Rich's Bakery and Austin's Grocery Store, both in Appleton.  She was so proud of the motorcycle and a white Chevrolet Corvette that she owned.  In 1980 she was married to James Wittrock and he passed away a few years later.  In 1986 she was wed to Frank Gitter.  The couple lived in Idaho for several years and they later separated.  Judy returned to Wisconsin and met Bert Tardiff and the couple was married in 1994 in Neenah.  She was employed in security for some years at Copps Grocery Store in Appleton.  Her husband Bert preceded her in death in 2010.  Judy moved to Clintonville and settled at Kindred Hearts Assisted Living.  She liked listening to music and was an avid sports fan.  Judy always enjoyed watching the Packers, Brewers, and Badgers.
Survivors include a son Todd Koenigs of Wyoming, two granddaughters Shelby and Kellyn, and a great grandson Sylas.  There is one sister Kelly (Patrick) Rogers of Clintonville; a half-brother Jim Lockery of New York, and a brother-in-law Craig Sawicki of Tigerton.  She is further survived by two nieces Megan (Kyle) Knaust and Katie (Tyler) Jahnke; one nephew Mitchell (Jessica) Rogers; several cousins, other relatives and friends.  Judy is preceded in death by her parents, her husbands, and a sister Mary Sawicki.
Memorial Service will be held on Thursday, November 15th at 5:00 PM at Beil-Didier Funeral Home, Clintonville.  Deacon Lincoln Wood will officiate and inurnment will be at Greenlawn Memorial Park, Neenah.  Visitation will be on Thursday from 4:00 PM until time of service at the funeral home.