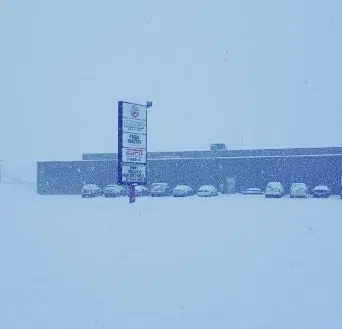 The dispatch center at the Shawano County Sheriffs office was busy this morning. Lieutenant Ty Radant says it was a crazy morning:
Tow trucks were also in demand this morning. Skeeter from Bonduel Auto and Towing says it was all hands on deck today:
The sheriffs department and Skeeter remind drivers to slow down and keep a safe distance between you and other drivers.