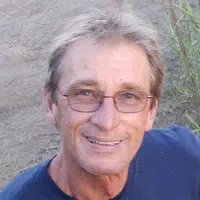 Donald A. Tate Jr., New London, age 62, passed away on Friday, October 19, 2018 at his residence.  It is ironic that his heart failed because he had such a big and caring heart.  Don was born on December 1, 1955, in Neenah son of the late Donald Sr. and Betty (Manier) Tate.  On November 23, 1996, he was united in marriage to Barbara Piotrowski at St. Patrick's Church in Lebanon.  Don loved fishing and hunting.  He was a guy that could fix anything and in his spare time he bought old tractors to restore.  His sidekicks were his black labs, Shadow and Zoey who were always by his side.  Don enjoyed planting sweet corn and harvesting maple syrup to share with neighbors, friends and family.  He formerly worked at Konz Wood Products and McCain (Anchor) Foods.
Don is survived by his wife Barbara; children, Tanner (Chelsea) Tate; Kylie (George) Faskell; grandchildren: Caydance, Peyton and Gaige; brothers, Doug (Debbie) Tate; Tim Tate and Jon (Jodi) Tate; a sister Linda (Ralph) Mocine and a sister in-law, Florence Tate.  He is further survived by nieces, nephews, other relatives and friends, who admired Don's humor and silliness around them.
His parents and a brother Robert "Bob" Tate preceded him in death.
Funeral services for Don will be held on November 9, 2018 at 11:00 a.m. at St. Patrick's Catholic Church, Lebanon (N5705 County Road T), with Fr. John Kleinschmidt and Fr. Ted Lewandowski officiating.  Visitation will be on Thursday, at the Cline & Hanson Funeral Home in New London from 4-7 p.m. with a 6:30 prayer service. Visitation will also be held at the church on Friday, November 9, 2018 from 9:00 a.m. until the time of service.  Burial will be in the parish cemetery.
Don and Barbara enjoyed Door County for their Anniversary celebrations which inspired Don to want to host a fish boil for family and friends following his funeral ceremony.
The family wishes to extend a thank you to Fr. John Kleinschmidt for his visits, the St. Elizabeth Hospital & Hospice Staff and also to all the people that sat with Don during his illness to help the family