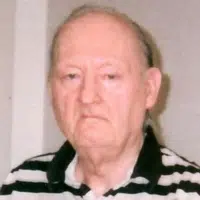 Edward R. Graham, age 83, of Tigerton passed away Monday, September 24, 2018 at Homme Home of Wittenberg.
Edward Robert Graham was born on April 20, 1935 in the Town of Morris, Shawano County, to Robert and Bertha (Jensen) Graham.  He grew up and attended school in the Tigerton area.  Ed helped out on his parent's dairy farm for many years.  He was also a truck mechanic for Kielblock Logging in Tigerton for some time.   Ed was a true handyman and could fix just about anything.  He liked the outdoors and especially liked rabbit and squirrel hunting.  Ed always enjoyed spending time fishing out near the Morris Club House.  In more recent years, his favorite pastime was creating wonderful drawings that he sketched with pencils.
Survivors include one sister, Dorothy (Butch) Wedde of Gresham; many nieces, nephews, other relatives and friends.  Ed is preceded in death by his parents, one brother Philip (Norene) Graham, one sister Lillian "Ann" (Leo) Bessette, and a nephew Tom Wedde.
Graveside Service will be held on Monday, October 1st at 11:00 AM at Union Cemetery, Tigerton, with Rev. Clifford Kessen officiating.  Beil-Didier Funeral Home, Tigerton, is assisting the family.