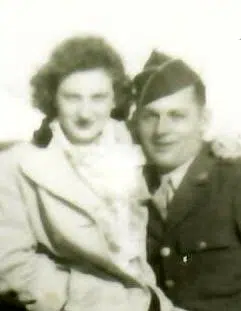 Margaret A. Suehring, age 95 of Clintonville, passed away Thursday, September 13, 2018 at Care Partners Assisted Living, Clintonville.
Margaret Ann Suehring was born August 10, 1923 in New Holstein, WI, daughter to the late Anton & Margaret (Vollmer) Hauser. She was united in marriage to Herbert Suehring at St. Anthony's Catholic Church, Tigerton on November 27, 1943. In 1960, the family moved to Bear Creek where Herb opened and operated a welding shop. Margaret worked as a crossing guard in Clintonville for eight years, and then later worked at the senior center for 3 years. She also volunteered her time as a driver for Waupaca County. Margaret enjoyed playing cards, most notably, Sheepshead; and dancing with Herbert to the Hauser Polka Bands.
Survivors include:
Daughters: Pamela Spence, Wind Lake & Patty Lynn (Edward) Prunty, Green Bay
Sons: Gayle (Gayla Hudson) Suehring, Guthrie, OK & Greg (Erica) Suehring, Deerfield
Grandchildren: Josie (Dominic) Wlodyka, Tara (Jesse) Tischauser, Cullen (Darien) Prunty, Arianna Prunty, Ben (Ann) Spence, Tony (Heather) Spence, Tyler & Danielle Suehring
Great-grandchildren: Teegan & Hadley Spence; James, Lainey, Caleb, & Asher Prunty; Giada, Camella, & Vinny Wlodyka
Margaret was preceded in death by her parents; husband, Herbert in 2003; & grandson, Patton Prunty in 2015.
A graveside committal service and interment will be held 11 AM, Monday, September 17, 2018 at St. Mary's Cemetery, Bear Creek, with Deacon Lincoln Wood officiating.
The Eberhardt-Stevenson Funeral Home & Crematory, Clintonville is assisting the family with the arrangements.
An online guestbook is available at eberhardtstevenson.com.