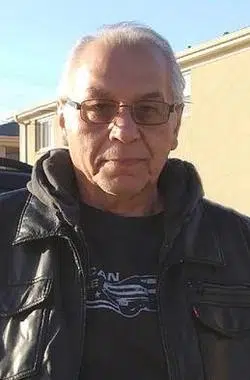 Clarence John "Jack" Fish, age 70 of West Allis, passed away on Sunday, August 19, 2018 in Waukesha. Jack was born on December 15, 1947 in Keshena, son of the late Clarence and Mary 'Julienne' (Boivin) Fish.  He is a graduate of Shawano High School.  On October 27, 1967, Jack was united in marriage to Faye Cox, who preceded him in death on April 8, 1997. Jack enlisted in the United States Army on January 18, 1968, serving our country until his honorable discharge on December 21, 1969.  Jack worked at Caterpiller and then Cooper Power Systems.  His hobbies included hunting, fishing, camping and shooting pool.  Jack was a very charismatic guy with a great smile and a flare for life.  He loved his family and enjoyed spending time with his grandchildren.
Clarence is survived by: three children, Melissa (Stephan) Robinson of Texas, Christopher (Cheryl) Fish of Keshena and Heather (Cary) Fish of Milwaukee; several grandchildren and great-grandchildren; his siblings, Kenneth 'Bum-Bum' Fish, Geraldine 'Girl' (Jerry) Nunway, Alecia 'Bubbles' (Gary) Smith, Aleta 'Billy' Fish and Shelby Doxtator.  He is further survived by his in-laws, Diana Waukau, Sharon Quinney, William 'Bill' Cox, Walter Cox, Deb Cox, Jan Cox and Doug (Jean) Cox, Sr.  He is further survived by numerous nieces, nephews, other relatives and friends.
He was preceded in death by: his wife Faye; his parents; his brothers-in-law, Roger Waukau, Wayne 'Beechie' Waukau and Dave Doxtator; and sisters-in-law; Karen Waukau, Suzie Cox and Roberta Cox.
Funeral services for Jack will be held at 11:00 am on Thursday, August 23, 2018 at St. Anthony Catholic Church in Neopit. Burial will be in the church cemetery. Visitation will be at the Neopit Community Center from 4:30 pm on Tuesday, August 21, 2018 until the time of the service on Thursday.