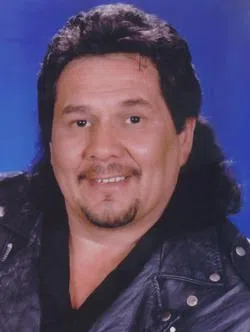 Arthur Tod Malone, age 62 of Bowler, passed away peacefully in his home surrounded by family on August 5, 2018. Arthur Tod Malone was born on October 15, 1955 in Shawano to the late Arthur and Cleo (Welch) Malone.  On August 22, 1997, Tod was united in marriage to Sarita Williams in Shawano.  He was employed with Mohican Bingo from 1988 until 1992 and moved to North Star Casino in 1992 until 2018, for a total of 30 years in January.  Tod loved listening to music; he was an Elvis fan and loved collecting LP vinyl albums.  Tod enjoyed watching movies, teasing his nieces and nephews and spending time with his family.
Tod is survived by: his loving wife, Sarita Malone; his children, Cheyenne Rose Malone and Dakota Tod (Emily Norton) Malone; his brothers, Vincent, Sheldon, Roger (Annie), Randy (Kristy) and Tim (Verna); one sister, Loretta Pecore; a brother-in-law, Jim Taylor; and his Godchild, Jace Price.  He is further survived by numerous nieces, nephews, other relatives and many friends.
He was preceded in death by: his parents; one brother, Martin; sisters, Alvines, Violet and Evon; sister-in-law, JoAnne Malone; and brothers-in-law, Earl 'Squirrely' Hill and Dick Lasher.
A celebration of life will be held from 2:00 – 5:00 pm on Wednesday, August 8, 2018 at the Stockbridge Munsee Elderly Center at N8651 Maplewood Street in Bowler.