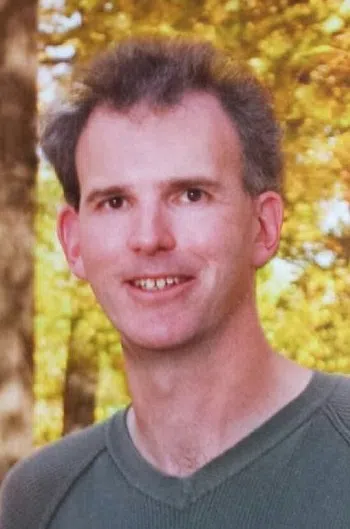 Timothy "Tim" J. Borchardt, age 53 of Appleton, formerly of Clintonville, passed away unexpectedly at his home on Monday July 23, 2018.
Timothy James Borchardt was born on June 20, 1965 in Clintonville as the son of James and Janet (Friedrich) Borchardt. He was baptized at St. Rose Catholic church and graduated from Clintonville High School in 1984. As a young man, Tim worked for Mike's Town & Country in Clintonville now called Econofoods, and then became a dryer & forklift operator at Marion Plywood. He moved to Appleton where he was currently working for Intertape Polymer Group. Tim enjoyed watching NASCAR; his favorite driver was Rusty Wallace. He also enjoyed cheering on his Dallas Cowboys during football season. For over 15 years Tim camped at Kastle Kampground near Marion where he also helped out part-time tending bar among other tasks. He also loved to ride snowmobile and later four wheelers with his brother and friends up north. He will be missed dearly by his family and friends.
Survivors include: His Parents: James & Janet Borchardt, Clintonville.
Siblings: Lori (Dan) Marohl, Little Chute & Mike Borchardt, Clintonville.
Also numerous cousins and friends.
Tim was preceded in death by his grandparents and his cousin; Norman Friedrich, Jr.
Tim's memorial service will be held Thursday August 2, 2018 at 11 AM at the Eberhardt-Stevenson Funeral Home & Crematory, 53 N. Main Street, Clintonville with Deacon Lincoln Wood officiating. Inurnment will follow the service at the Graceland Cemetery also in Clintonville. Friends may call at the funeral home on Thursday from 9 AM until the time of the service. www.eberhardtstevenson.com