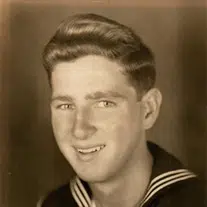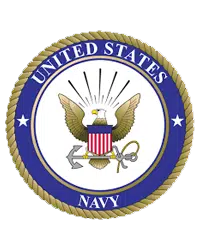 Lewis R. "Louie" Schultz, age 91 of Shawano, passed away peacefully on Thursday, July 5, 2018 at ThedaCare Medical Center-Shawano.
Louie was born September 11, 1926 in Shawano, a son of the late Theodore and Elsie (Klabunde) Schultz. He attended school in Shawano, graduating with the Class of 1944. He went on to proudly serve his country in the U.S. Navy on the CA27 Chester Heavy Cruiser stationed in the Pacific from 1944 to 1946. On July 29, 1949, Louie married the love of his life, Janice Ehman at St. James Lutheran Church in Shawano.
Louie loved to run. He was known throughout Shawano as the "running man". He enjoyed archery, trap and clay shooting, deer and pheasant hunting, and fishing. He went fishing in Canada with his wife for 28 years. Louie always found jobs throughout the years and retired from Northland Foods in Shawano. He was a member of Divine Savior Lutheran Church in Shawano, where he served on various boards and committees.
Survivors include his wife of 68 years, Janice; his son, Robert (Laura) Schultz; his granddaughter, Jill (Sam II) Sousek; and his step-great grandchildren, Zachary and Seth Sousek. He is also survird by one niece, Carrie Westphal, and two nephews, Michael and Kenneth Brauer. He was preceded in death by two sisters and brothers-in-law, Bernice (Edwin) Brauer and Beatrice (James) Brandt.
A funeral service for Lewis R. Schultz will be held on Wednesday, July 11, 2018 at 11:00 AM at Divine Savior Lutheran Church in Shawano. Rev. Wolf Parsons will officiate. Visitation will begin at the church at 9:00 AM and continue until the time of service. Burial will take place in Woodlawn Cemetery with full Military Honors conducted by the Shawano AmVets Post #10.
Mickelson Funeral & Cremation Service of Shawano is assisting the family with arrangements. Please share online condolences at www.mickelsonfs.com.
"The family would like to send a special thank you to the staff at ThedaCare for all the love and care they provided Louie."