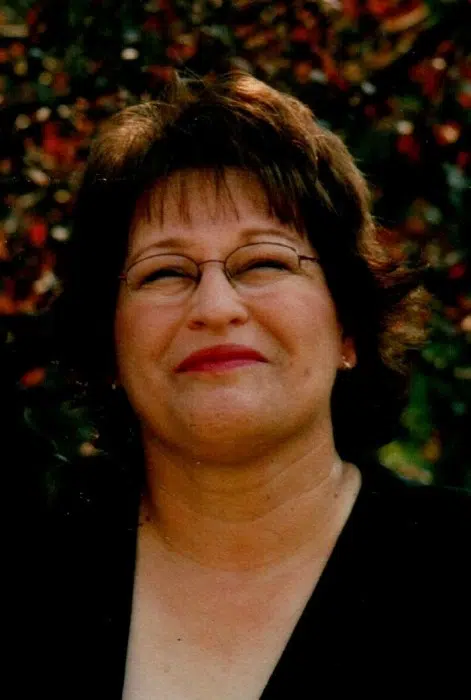 Janet L. Bergsbaken, age 66 of the Town of Maine, Outagamie County, passed away Thursday afternoon July 5, 2018 at St. Vincent Hospital in Green Bay.
Janet was born on October 4, 1951 in Appleton as the daughter of Regina (Slomska) Paul. She graduated from Shawano High School in 1971. Janet was united in marriage to Kim Bergsbaken on December 11, 1971 at the Christus Lutheran Church in Clintonville. The young couple moved to Oakland, CA where Kim was stationed with the U.S. Navy for a few years prior to moving back to the home farm in the Town of Maine in 1980. Janet and Kim enjoyed spending time on their farm and being around family. Earlier in their marriage, Janet & Kim liked bowling in area leagues and looked forward to snowmobiling with friends.  Janet enjoyed playing cards; especially sheephead. She didn't have much of a poker face and always gave away her hand when full of trump. As she wasn't one for computers, she often wrote letters to keep in touch with family and friends. Janet also enjoyed sewing, gardening, listening to country music, finding the clearance rack while out shopping, and was known for her tasty hotdishes and buns. She loved being with her children and grandchildren and will be deeply missed by her entire family.
Survivors include: Her Husband: Kim Bergsbaken.
Daughter: Carrie (Jeff) Hesse.
Sons: Shawn (Janice), Jamie, & Corey (Sara) Bergsbaken.
Grandchildren: Tucker Hesse; Sierra, Katelyn, Brooke, & Zachary Bergsbaken; Aalyiah Kelpinski, Samantha Chynoweth; and Connor, Kyle, Owen, & Olivia Bergsbaken.
Mother-in-law: Shirley Bergsbaken.
Sisters: Barbara (Dale) Schreiber & Debbie Iverson.
Brothers-in-law & Sisters-in-law: Kelvin "Bill" (Gwen) Bergsbaken, Kaye (Dave) Zarnoth, Kathy (Bob) Schmidt, Karla (Pete) Lorge, & Kerri (Mike) Kohls.
Janet was preceded in death by her mother Regina and her father-in-law Elroy "Bud" Bergsbaken.
Janet's funeral service will be held Monday, July 9, 2018 at 11 AM at the Christus Lutheran Church in Clintonville with Rev. Brian Crocker officiating. Interment will follow at Graceland Cemetery in Clintonville. Friends may call at the Eberhardt-Stevenson Funeral Home & Crematory on Sunday from 5 – 8 PM and at the church on Monday from 10 AM until the time of the service. For more information please visit www.eberhardtstevenson.com. In lieu of flowers a memorial fund will be established by her family.