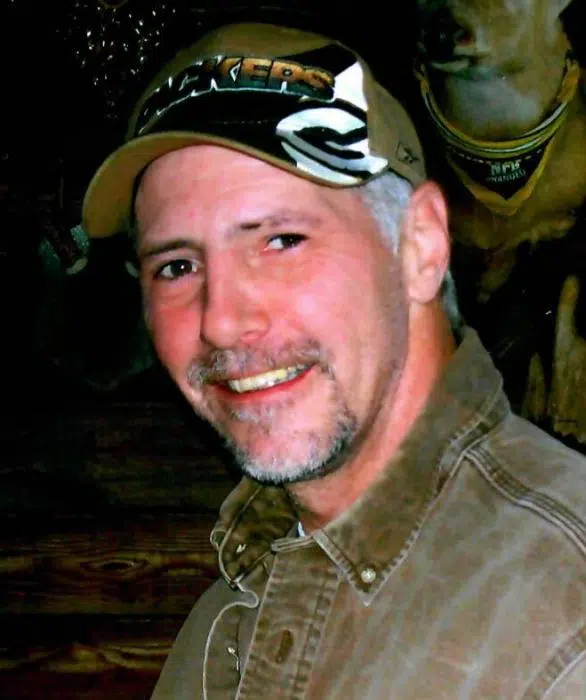 Daniel J. Bossell, age 57, of Clintonville passed away unexpectedly on June 14, 2018, at his Sun Valley Manor residence.
Daniel "Dan" Joel Bossell was born January 1, 1961 in Antigo, WI, son to the late Gerald & Florence (Suehring) Bossell. He attended Caroline and Marion schools, and later started working at Packerland Packing Co., Green Bay as a meat cutter for 20 years. Dan later was employed by Dearco Glass Paint & Decorating in Shawano for about 15 years; and most recently worked for Specialized Products Ltd., Clintonville. He enjoyed the outdoors by hunting and fishing is his spare time; he also loved to play golf. Dan also enjoyed listening to, or watching the Milwaukee Brewers, and playing Cribbage. He will be remembered as a quiet, easy-going guy who loved to spend time with his family.
Survivors include:
A son: Brandon Bossell, New London
Sisters: Jackie (Mike) Gambsky, Menasha; Judy (Don) Kohel, Marion; Lynn (Joe) Tomsovic, Marion; Jan (John) Wetzel, Menasha; & Denise (Gerald) Hallows, Caroline
Brothers: Gene (Jane) Bossell, Green Bay; Tom Bossell, Tigerton; Doug Bossell, Marion; & Brian (Lori) Bossell, Tigerton
Dan was preceded in death by his parents; brothers, Jerry & Bruce Bossell; & a sister, Paula, in infancy.
Memorial services will be held 11 AM, Tuesday, June 19, 2018 at the Eberhardt-Stevenson Funeral Home & Crematory, Marion, with Vicar Lois Graper officiating. Inurnment will take place privately at Woodlawn Cemetery, Town of Hutchinson.
Friends may call on Tuesday at the funeral home from 9 AM until the time of the service.
Eberhardt-Stevenson Funeral Home & Crematory is assisting the family.