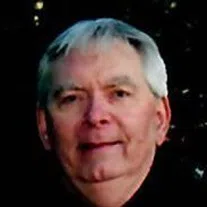 It is with great sadness that the family of Derald D. Gast I announce his passing on Monday, June 11, 2018, at the age of 82.
Derald was born April 21, 1936 to Hugo and Ruby (Dickow) Gast in Shawano, and lived there the majority of his life. He attended Shawano High School, and after high school he worked for his uncle, Jim Darrow, laying carpet. In July of 1960, Derald became the first hire for a business owned by Bill and Rachel Olson. Little did he know at the time it would turn into his place of employment for nearly 40 years, where he developed many life-long friendships. He retired from working for Owens/Heritage Veneered Products in 2001.
On May 7, 1976, Derald was married to Barbara Paiser in the Town of Waukechon. They began their life together in the Town of Belle Plaine, blending their two families. They quickly outgrew their home, and moved to a bigger house in Shawano. In 1978 they traveled to the Washington DC Temple to be sealed for time and all eternity.
Derald was a member of The Church of Jesus Christ of Latter-day Saints. He served in many leadership roles from nursery to serving under four different Branch Presidencies and Bishoprics. Dad was known for his extraordinary sense of humor and ability to make people laugh. He was also known for his generosity and giving nature. Dad was our solid foundation that we all built our families on. His hobbies included woodworking, fishing, hunting, golfing, bowling, and shooting pool. He enjoyed going to watch family playing their sports.
Dad was an avid Chicago Cubs fan and was honored to be among those fans who were able to see them finally win a World Series. He also enjoyed watching the Green Bay Packers. One of Dad's favorite pastimes was spending time with family and taking everyone to Eagle River to the cabin. He also enjoyed vacationing with Barb, and traveling to see historical sites across the United States. One of his favorite highlights was traveling to Germany to visit his grandson. Dad and Mom made sure the family was together every Christmas where they handcrafted personal gifts from his shop for all the children.
Derald will be lovingly remembered by his wife of 42 years, and his best friend, Barb; his children, Vicky Heath, Robin Kugel, Derald "Chub" Gast II, Brenda (Gary) Komp, Bette Jo Gast, Kim Gast, Pam (Jason) Neumann, Michan (Lisa) Gast, and Joleen (Bill) Skarda-Franko. He will also be remembered fondly by his twenty grandchildren, Christopher, MacKenzie, Erin, Elizabeth, Dustin, Kayla, Daisha, Tyler, Cherish, Jordan, Keegan, Amylia, Zoie, Zachary, Brianna, Dallas, Nicholas, Adrianna, Tessa, and Dawson; twenty-two great-grandchildren; his sisters, Leah Rae Seehafer of Friendship, and Patricia Krasin of Neenah; and many nieces, nephews, and other family members.
He was preceded in death by his parents; his brother, Larry; his grandson, Kevin Welch; a son-in-law, Randal Skarda; his in-laws, Lawrence and Eleanor Paiser; and two brothers-in-law, Leland Paiser and Randy Krasin.
Please remember Derald with a smile on his face and a story to make everyone laugh.
Funeral services for Derald Gast will be held on Saturday, June 16, 2018 at 11:00 AM at The Church of Jesus Christ of Latter-day Saints, Shawano. Bishop Matt Kaveinga will officiate. Interment will be in the Roosevelt Cemetery, Town of Seneca, Wisconsin. Visitation will begin at 9:00 AM and continue until the hour of service.
Mickelson Funeral & Cremation Service of Shawano is assisting the family with arrangements. Please share online condolences at www.mickelsonfs.com.
"We'd like to thank ThedaCare Hospice, especially Dad's nurse, Christy. Her kindness and concern for him allowed us to keep Dad at home which was of great comfort to him. Also, a special thank you to all who stopped by to visit, bring treats, and stay so Mom could take a break."