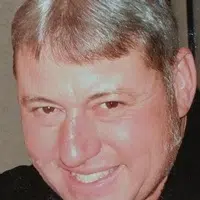 John Randy Thomack, age 60, of Manawa, died suddenly on Wednesday, May 30, 2018 at his residence. He was born on July 6, 1957, in Clintonville, son of Wesley and Frances "Bonny" (Bonnin) Thomack. John attended Clintonville schools and then joined the U.S. Navy, serving 3 years. After returning home from the service, he worked for Miller Electric in Appleton for over 30 years. He enjoyed riding his motorcycle, hunting, fishing and just being outdoors.
He is survived by his wife: Vanessa Shepard; mother: Frances "Bonny" Thomack; children: Nikki (Andrew) Voss, Alicia (Scott) Korth, Melissa Thomack and special friend Otto Schultz; step children: Landon and Paxdon; grandchildren: Clara and Cora Voss; Linken, Deklen and Orren Korth; siblings: Sharon (Arlyn) Wepner, Jan Bartholomew, Judy (Peter) Stoffel and Dawn Thomack. He is further survived by special "sisters": Cheyenne Jackson and Brook Salaz; nieces, nephews, cousins, his former wife Charlotte Thomack, other relatives and friends.
He was preceded in death by his father Wesley Thomack, brother: Randy Thomack; grandparents: John and Alma Thomack, August and Glena Bonnin.
The funeral service for John will be held on Monday, June 4, 2018 at 11:00 a.m. at the Manawa United Methodist Church with Rev. Steve Rice officiating. Burial will be in Trinity Lutheran Cemetery, Bear Creek. A visitation for John will be held at the Cline-Hanson-Dahlke Funeral Home in Manawa on Sunday from 1-4 p.m. and on Monday at the church from 9:30 a.m. until the time of the service. In lieu of flowers, a memorial fund is being established.