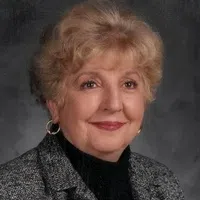 Mary Alice Christ, age 78, of New London, passed away peacefully at St. Joseph's Residence on Sunday, May 27, 2018.  Mary was born on July 25, 1939 to the late Hurbert and Marjorie (Carroll) Jax in Cazenovia, WI.  Mary was raised in Cazenovia and graduated from UW Oshkosh.  In 1970 she was united in marriage to Robert Christ.  She taught thousands of elementary children music with her best friend, Sally McCormick.  Mary served on the New London Housing Board for over 20 years, serving as the chairperson for many years.  Mary played for countless masses, weddings and funerals at Most Precious Blood Catholic Church and was a lifelong member of Delta Kappa Gamma, where she served as State Chairperson.  Mary loved the Green Bay Packers and enjoyed all music!
Mary is survived by her husband, Robert; son, Brian (Clodagh McGuinness) Christ; brother, Joe (Judy) Jax; sister, Patti (Stan) Rockweiler; brother-in-law, Jim Christ and in-laws, John, Anna, Grainne McGuinness and many nieces and nephews.
Mary was preceded in death by her parents.
The Mass of Christian Burial for Mary will be held at 11:00 a.m. on Friday, June 1, 2018 at Most Precious Blood Catholic Church in New London.  Fr. John Kleinschmidt will be officiating.  Visitation will be held on Thursday, May 31, 2018 from 4:00-7:00 p.m. at the CHURCH and again on Friday from 10:00 a.m. until the time of the service.  Burial will be in Most Precious Blood Catholic Cemetery in New London.
A memorial fund has been established.