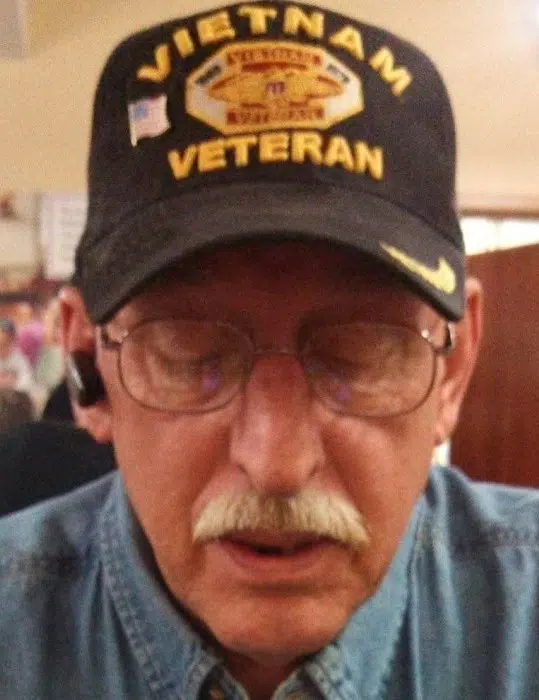 Carl J. Lyse Sr., age 69 of Clintonville, passed away Sunday, May 13, 2018 at Greentree Health & Rehabilitation Center, Clintonville.
Carl Joseph Lyse Sr. was born May 4, 1949 in Chicago, IL to the late Racine Marton & Rose Mary (Cheslak) Lyse. After attending high school in Elmwood Park, IL, Carl joined the U.S. Army working as a radio operator stateside during the Vietnam years. Following his honorable discharge from the military, Carl was united in marriage to Tina Kodidek in July of 1975; the couple was blessed with five children. He was employed by the railroad in Illinois for a number of years, was hired to "cow-sit," or look after various farms while the families were away, and also worked as a tradesman/handyman doing electrical & construction work for clients. Carl was a life member of the Masonic Grand Lodge of Illinois, as well as the Cook County Beija-Medinah Shriners. He enjoyed fishing and traveling up north to take in the autumn colors. Anyone who knew Carl could tell you that he will be remembered as a "jack-of-all-trades" who could fix anything, and that he was beloved for his extreme sense of humor.
Survivors include:
Daughters: Heather (Darryl) Bernhardt, Green Bay; Christine (Ben) Aderman, Clintonville; & Samantha (Dean Jr.) Werth, Clintonville
Sons: Eric Lyse, New London & Carl "C.J." (Lynn Zeinert) Lyse Jr., Royalton
Grandchildren: Summer, Brady, & Blake Bernhardt, Hunter Aderman, Willow Werth, & Isabella Lyse
Carl was preceded in death by his parents; a granddaughter, Robin Werth; grandsons, Bryce & Brody Bernhardt; & a brother, Ronald Lyse.
Private family services will be held at a later date. Full military honors will be conducted by VFW Post #664, American Legion Post #63, and American Legion Auxiliary Unit #63, all of Clintonville.
The Eberhardt-Stevenson Funeral Home & Crematory, Clintonville is assisting the family with the arrangements.