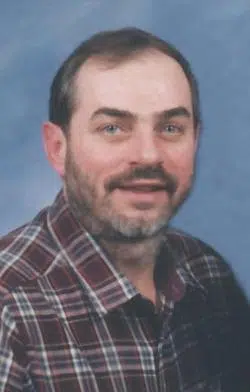 Joseph H. Sadler, age 65, passed away on Monday, May 7, 2018 with his wife at his side at ThedaCare Regional Medical Center in Appleton after a 10 year battle with multiple sclerosis. Born on March 1, 1953 in Shawano, he is the son of the late David and Delilah Sadler, Sr.  He graduated from Shawano High School in 1971 and enlisted in the United States Army.  He was stationed in Germany and served our country for two years.  On October 18, 1975, Joseph was united in marriage to Mary Hanstedt at St. James Lutheran Church in Shawano.  Joe worked at Phenix Manufacturing for many years, then at Reinhart Food Service until he needed to retire due to his disability from MS.  He enjoyed fishing, hunting, vegetable gardening and watching the Packers.  Joe was an avid collector of a wide array of items, which he proudly displayed throughout his home.  He loved antique shopping and attending flea markets and auctions in search of his next treasure to display.
Joe will be sadly missed by: his wife of 42 years, Mary; son, Paul Sadler of Shawano; three brothers, Larry (Marsha) Sadler, Mike Sadler and Greg (Shirley) Sadler all of Shawano. He is further survived by: his mother-in-law, June Hanstedt of Shawano; brother-in-law, Mark Hanstedt of Shawano; sister-in-law, Nancy (Khlar Eckwahl) Hanstedt of Austin, TX; as well as many nieces and nephews and his two sweet golden doodles, Ella and Lila.
He was preceded in death by: his parents, David and Delilah; two brothers, David Sadler, Jr and James Sadler; nephew, Shane Sadler; and his father-in-law, Leslie Hanstedt.
A memorial service for Joe will be held at 12:00 noon on Tuesday, May 22, 2018 at Swedberg Funeral Home in Shawano with Rev. Dr. Timm Griffin officiating. Visitation will be held at the funeral home on Tuesday from 9:00 am until the time of the service.