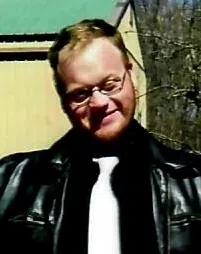 Daniel D. Pingel Jr., age 30 of the Town of Larrabee, passed away Tuesday, May 1, 2018 at Froedert Hospital, Wauwatosa.
Daniel Dilton Pingel Jr. was born August 10, 1987 at St. Elizabeth Hospital, Appleton, the son of Daniel Sr. & Donna (Wollenberg) Pingel. He attended Clintonville Schools, played saxophone in the high school band, and graduated with the class of 2005. Daniel worked for Lamers Bus Garage and Fleet Farm both in Clintonville for about 2 years; he also attended Fox Valley Technical College earning his diesel certification. He was later employed by Wisconsin Tractor Parts, Black Creek, working in shipping and parts, as well as Sturm Foods, Manawa for a time. Dan ran a front-wheel, non-studded car with Mid-State Ice Racing out of Marion for a few seasons, and loved to tinker on anything with a motor. He also helped out driving tractor for Kratzke farms when he could. Daniel loved to hunt and fish for bullhead with his brothers. He also liked to watch cooking shows so he could get pointers on how to better his grilling skills; something he did often during Packer games. Daniel will be remembered as a caring, kind-hearted, good listener, who would always be willing to help friends and family.
Survivors include:
Parents: Daniel Sr. & Donna Pingel, Clintonville
Paternal Grandmother: Leah Lehman, Tigerton
Brothers: Adam (Nichelle) Pingel, Clintonville & Taylor Pingel, Clintonville
Nephews: Bear & Holland Pingel
Girlfriend: Nicole Hill, Clintonville
He was preceded in death by his paternal grandfather, Dilton Pingel; maternal grandparents, Martin (Leila) Wollenberg; & step grandfather, Herbert Lehman.
Funeral services will be held 11 AM, Friday, May 4, 2018 at Christus Lutheran Church, Clintonville, with the Rev. Brian Crocker officiating. Interment will take place at Roseland Cemetery, Town of Dupont following the service.
Friends may call at the church on Friday from 9 AM until the time of the service.
The Eberhardt-Stevenson Funeral Home & Crematory, Clintonville is assisting his family.
An online guestbook is available at eberhardtstevenson.com.