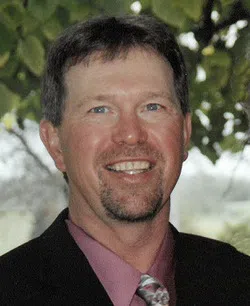 Jon Ira Bauer, age 59 of Manawa, passed away on Tuesday, April 24, 2018 with his family by his side.  Jon was born to the late John and Dorothy (Whitney) Bauer on October 5, 1958 in Waupaca.  Jon attended high school at Little Wolf High School in Manawa and graduated in 1977. He was united in marriage to Jeanette Drath on December 8, 1979.  He dairy farmed his whole life, retiring in 2015.  Jon then worked for S&S Excavating and also M&M Dairy.  He enjoyed hunting, fishing, playing pool, softball, golf and spending time with his family and grandchildren.  Jon was a member of FFA Alumni and the WI Farm Bureau.
Jon is survived by his wife, Jeanette; children, Kari (Tim) Spaulding, Lacey (Scott) Miehe and Emily (Andy) Huettl; grandchildren, Dylan, Corbin and Jon Spaulding, Payton and Sawyer Miehe and Greta Huettl; siblings, Barb, Mary, Tony, Steve, Theresa, Phil, Jane and Bernie.  He is further survived by numerous nieces, nephews, other relatives and many friends.
Jon was preceded in death by his parents; brothers, Michael and Frederick and also family friends Wayne Voelker and Sandy Grambsch.
A Celebration of Life will take place from 1:00-4:00 p.m. on Saturday, April 28, 2018 at Cedar Springs Golf Course in Manawa. Per the family's request, casual attire is preferred.
The family wishes to thank Heartland Hospice for their care and concern of Jon.
A memorial fund has been established.