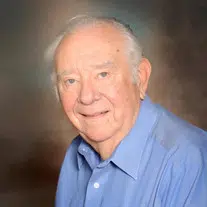 Wayne A. Heidemann, age 83 of Marion, passed away on Tuesday afternoon, April 10, 2018 at Appleton Medical Center following a year long struggle with cancer.
Wayne was born July 15, 1934 in Milwaukee, a son of the late Arthur and Ethel (Beilefeldt) Heidemann. He attended school in Shawano, graduating in 1953. Following high school he went to work at the Kimberly Clark Paper Mill in Neenah. On June 10, 1961, Wayne was united in marriage to the former Joyce A. Neimuth in Neenah. She preceded him in death on November 29, 1998. In 1967 the couple moved to Shawano. Wayne had several careers in his adult life, before settling in as the owner/operator of Heidemann's Haus of Realty in Shawano. He remained active in the real estate business, working for Zingler Realty until 2017.
Wayne was a lifetime member of Wisconsin Deerhunters. He enjoyed playing cards, watching the Packers, and was a member of the "Cemetery Club" which meets at Steve and Mary's Cafe in Marion. He also served on the Plan Commission for the Town of Pella.
Survivors include his children, Kim Hicks of Gladstone, Missouri and Mark (Kim) Heidemann of the Town of Pella; five grandchildren, Christopher Hicks, Michael Heidemann, Jessica (Jef) Behnke, Lauren Hubatch, and Brooke Hubatch; his "Lady Friend", Glorianne Meyers of Menasha; his sisters, Donna (Gary) Magee of Shawano, and Martha (Marv) Schinke of Legend Lake; and many nieces and nephews. He was preceded in death by his parents, his wife, Joyce; and one nephew, David Lamers.
Funeral services for Wayne will be held on Saturday, April 14, 2018 at 11:00 AM at Mickelson Funeral Service in Shawano. Pastor Dean Suehring will officiate. Burial will be in the Roseland Cemetery in Marion, in the spring. Visitation will be held at the funeral home on Saturday, from 9:30 AM until the time of service.
To send flowers or a memorial gift to the family of Wayne A. Heidemann please visit our Sympathy Store.