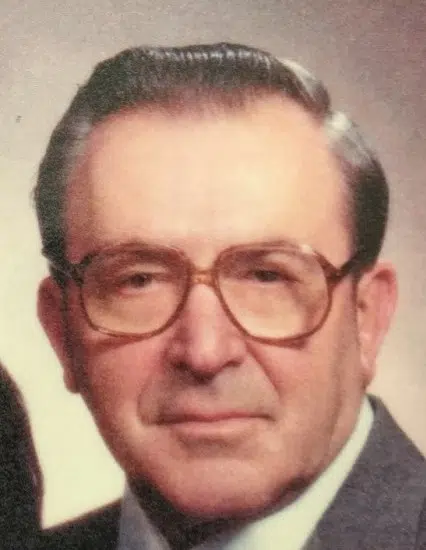 Elmer A. Verch age 93 of Clintonville, formerly of Marion, passed away peacefully at his home surrounded by his family on Tuesday morning April 3, 2018.
Dedication and Integrity – that's how Elmer lived his life, both personally and professionally. His code of values were present in his 70 years of marriage to Margie and in his loving care of his three children; Mark, Kerry, and Tammy. The example he set was second to none. Whether Elmer was inspecting a fire truck for FWD, where he worked for over 40 years, or caring for his family, personal pride always was evident. Our loss is Heaven's gain.
Survivors include: His Wife: Margie.
His Children: Mark (Linda) Verch, Kerry (Mike) Mielke, & Tammy (Paul) Anderson.
Grandchildren: Amanda (Joshua) Rice, Todd Trittin, Eric (Sarah) Mielke, Erin (Chris) Schley, Ashley & Amy Anderson.
Great-Grandchildren: Hannah (Kaleb) Laurent & Henry Trittin, Mason & Cameron Rice, and Nathan, Jacob, & Emily Schley.
Elmer was preceded in death by his parents, Otto & Amanda (Genskow) Verch, a granddaughter Laura Trittin, a great-granddaughter Abigail Hope Rice, and his brother Lorence Verch.
Elmer's funeral service will be held Saturday, April 7, 2018 at 10 AM at the Eberhardt-Stevenson Funeral Home & Crematory, 53 N. Main Street, Clintonville. Friends may call at the funeral home from 9 AM Saturday until the time of the service. Private family interment will take place at the Greenleaf Cemetery in Marion. In lieu of flowers a memorial fund will be established by Elmer's family.