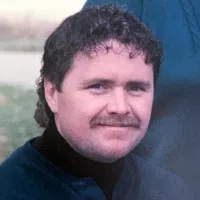 William "Bill" Sullivan, age 58 of Clintonville passed away Sunday, March 18, 2018 at Atrium Post Acute Care of Shawano.
William Patrick Sullivan was born on March 24, 1959 at New London Hospital to William and Mary Jane (Gorman) Sullivan.  He grew up in the Bear Creek area and attended Clintonville High School.  In 1976 Bill married Carla Van Straten and the couple was blessed with two children.  In his early years he worked at various farms in the area, and was also employed as a meat cutter at Hillshire Farm in New London.  For many years he did steel cutting and welding for various companies in the Clintonville area, including several years at H & S Manufacturing Company, Clintonville.
Bill is a former member of St. Mary's Catholic Church, Bear Creek.  He was a true handyman who could fix just about anything.  Bill liked to tinker with cars and all sorts of things.  He was a hard worker and there wasn't a challenging project that he backed down from.  Bill had a heart of gold and helped out anyone who needed it.
Survivors include a son, Phillip (friend Andrea Dilge) Sullivan of New London; one granddaughter, Megan Harrington; and his parents, William and Mary Jane Sullivan of Clintonville.  There are six siblings, Barb (Jesse) Kennow of Appleton, Mary (Larry) Hartwig of Clintonville, Tim (friend Carol Eanone) Sullivan of Bear Creek, Pete Sullivan of Bear Creek, Pat Sullivan of Bear Creek, and Beth (Kevin) Adams of Shawano.  He is further survived by two grand dogs, Cash & Yazzi; and many other relatives and friends.  Bill was preceded in death by a daughter Jeanette and an infant brother Scott.
Funeral Service will be held on Thursday, March 22nd at 6:00 PM at Beil-Didier Funeral Home, Clintonville, with Deacon Lincoln Wood officiating.  Friends may call on Thursday from 4:00 PM until time of service at the funeral home.
The family wishes to thank all the nurses and staff at ThedaCare Medical Center – Shawano, Atrium Post Acute Care, and ThedaCare at Home Hospice for the excellent and compassionate care given to Bill.