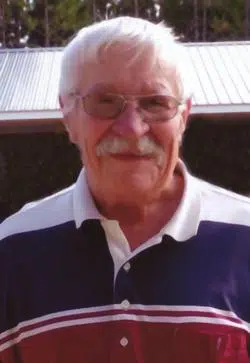 Ronald James Strebe, age 73, of Shawano, passed away on February 28, 2018 in Appleton. Born on December 7, 1944 in Marshfield, WI, he is the son of the late Clyde L. and Bernice A. (Pacourek) Strebe.  On September 24, 1966, Ronald was united in marriage to Jeanne M. Hansen at St. John Church in Marshfield.  The couple lived in Iowa for 32 years, travelling to their cabin on Shawano Lake often, officially making Shawano their home in 2004.  Ron was a certified Orthotist and owned and operated Strebes Orthopedics in both Iowa and Shawano. In 2012, he bought the Red River Tavern and enjoyed visiting with his patrons as well as his friends at the area taverns.  He was a member of the Tavern League of Wisconsin, the Red River Sportsman's Club and enjoyed fishing trips in Shawano as well as to Canada and many other resorts in Wisconsin.
Ronald is survived by: his wife, Jeanne; his daughter, Jenny Lou (Dan) Hamilton of Shawnee, KS; grandsons, Jayson (Alyssa) Hamilton and Chase (Madison) Hamilton both of Shawnee, KS; three brothers, Dale (Janice) Strebe of Marshfield, James Strebe of Stevens Point and Galen (Shannon) Strebe of Madison.  He is further survived by his in-laws, Audrey Voight of International Falls, MN, Sue (Jim) Raredon Wetmore of the Upper Peninsula, and David (Barb) Hansen of Sheboygan, WI.
He was preceded in death by: his parents; four brothers, Duane, Allen, Russell and Gerald; two sisters, Marlene and Virginia; and his brother-in-law, Al Voight.
Memorial services for Ron will be held at 3:00 pm on Saturday, March 10, 2018 at Swedberg Funeral Home in Shawano with Rev. Blake Blakesley officiating. Visitation will be held on Saturday at the funeral home from 12:00 noon until the time of the service.