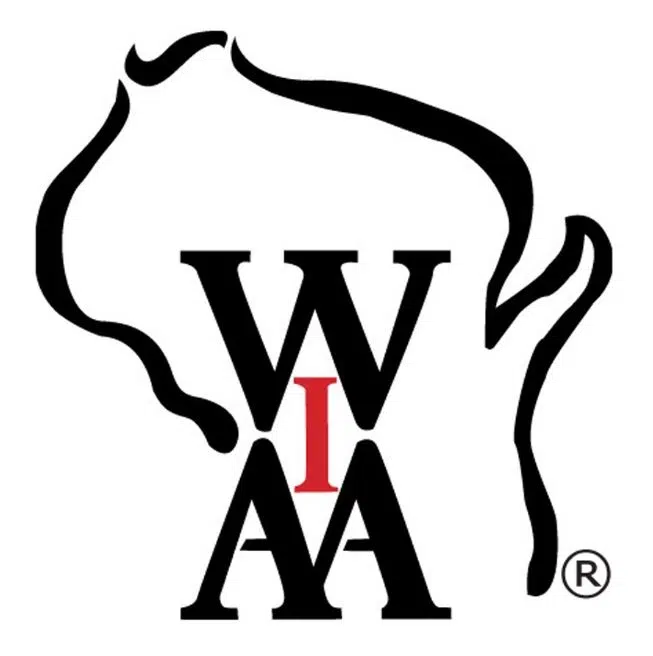 WIAA Boys Basketball Regionals:
Division 2:
Medford 60, Shawano 56
It's one and done for the Shawano as they fall to Medford at home.  Kaden Richards led Shawano with 21 points, Alex Mueller added 10.  They were the only two Hawks to score in double digits.  Shawano Head Coach David Ambrosius on his teams offensive struggles.
"They definitely did a good job of taking our post play and so we had to get our outside shooting going and tonight just wasn't our night from the outside."
For Ambrosius it was the last time coaching a special group of players.
"We've got eight seniors on the team, you know it's gonna be hard to say goodbye to these guys,"  he said.  "We have a special relationship so it's going to be tough."
Medford's Cam Wenzel had a game-high 27 points.
The Hawks seniors are Dakota Maltbey, Kaden Richards, Cole Nelson, Atty Wagner, Jacob Lacy, Brad Bartz, Jacob Sherman, and Casey Baumann
Seymour 84, Luxemburg-Casco 63
It was a milestone night for Seymour head coach Jon Murphy as the Thunder beat Luxemburg-Casco for Murphy's 600th victory.
It didn't start off pretty for 7th seeded Seymour who was going up against a Spartan team that was 6-16 on the regular season.  Luxemburg-Casco led by 9 in the second half, but Seymour used a 21-4 run to regain the lead and take control.  The charge was led by Murphy's son, sophomore, Riley who had a game-high 27 points, including seven 3-pointers.
Jon Murphy didn't care about who it was, he was just trying to overcome a sluggish start.
"At that point I wasn't really thinking about Riley or anybody else, it's just that we had to get it going and we certainly did," Murphy said.  "Once we cranked up the pressure defensively, Riley got it going, and when he got it going, he got it going."
With the win, Murphy became the fifth coach in Wisconsin high school basketball to reach 600 victories.
The Thunder move on to play at Pulaski on Friday night in the regional semi-finals, Pulaski won the first meeting on Jan. 5.
"You know, we're just going to play," Murphy said.  "We got to play a full game, we can't play a half like we did tonight."
New London 72, Waupaca 49
Hortonville 66, Antigo 44
Division 3
Peshtigo 58, Clintonville 42
Oconto Falls 65, Fox Valley Lutheran 52
St. Mary Catholic 79, Weyauwega-Fremont 38
Division 4
Bonduel 106, Menominee Indian 92.
Bonduel takes down Menominee indian in a high scoring affair.  Bryce Weier scored a Bonduel record 48 points in the victory which included 7 three pointers.  Parker Bohm had 29 assists in this one.  The Bears move on to play at Shiocton on Friday.
Coleman 57, Wabeno-Laona 55
Coleman overcomes a 15 points halftime deficit to beat Wabeno-Laona.  Austin Marquardt had 20 in the Cougars win.  Coleman is at Crivitz Friday.
Manawa 56, Crandon 55
Division 5
Gresham 71, Wisconsin Valley Lutheran 58
Assumption 83, Bowler 27.
Columbus Catholic 89, Tigerton 43
Almond-Bancroft 74, Marion 46
Three Lakes 70, Gillett 51
Suring 71, Elcho 31