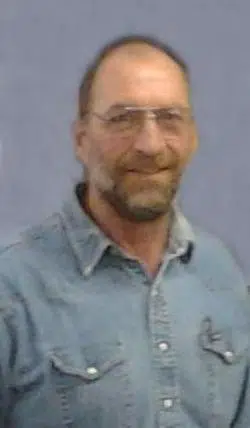 David A. Bucki, Sr., age 61, of Cecil, passed away unexpectedly, on Sunday, February 25, 2018. David was born in Medford on June 29, 1956 to Emil and Christina (Poehnelt) Bucki.  He was raised in Medford and enlisted in the United States Army after his 18th birthday.  He served in the military for nine years.  While in the military David married Juta Winzenhoeler in Denmark on July 13, 1977.  After receiving an honorable discharge from the army, David went on to earn an Associate's Degree in Electromechanical Engineering.  He worked numerous jobs throughout the years, most recently as a truck driver for Homan Trucking.  David was an extremely hard worker and had a very thorough and detail oriented personality.  In his free time he enjoyed riding his Honda Gold Wing and doing anything that would get him outdoors such as camping, fishing, or hiking.  The most important part of his life was without a doubt his family and he would do anything to help out a friend or family member in need.
David leaves behind: two sons, David (Tracy Sirna) Bucki, Jr. of Nichols and Robert (Heather Douglas) Bucki of Shiocton; three grandchildren, Brody, Connor, and Erin; his mother Chris Piller of Medford; his former wife, Juta Bucki; siblings, Ronald (Laura) Bucki, Janice (Duane) Rademacher, Marlene (Mike) Jordan, Julie Lemke, Daryl Bucki, Diane Bucki, and Mark Bucki.  He is further survived by numerous nieces, nephews, other relatives, and friends.
He was preceded in death by his father, Emil and a brother, Dennis.
A funeral service for David will be held at 2:00 pm on Monday March 5, 2018 at the Swedberg Funeral Home in Shawano. Military Honors will be conducted by the American Legion Post #117. Visitation will be held at the funeral home on Monday from noon until the time of the service.