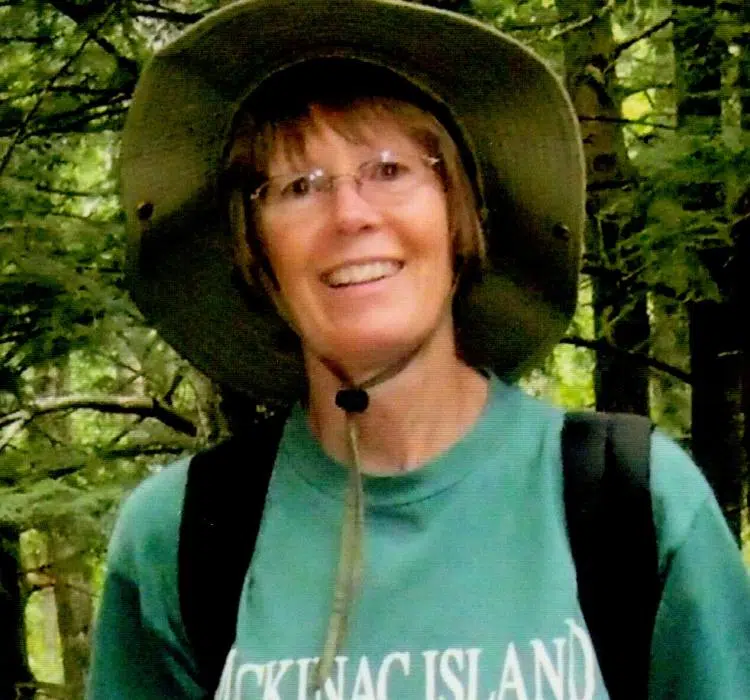 Kay Ellen (Mehlberg) Blum, age 61 of Caroline passed away Monday February 26, 2018 at her home.
Kay was born January 5, 1957, the middle child of Milton and Ramona (Kissinger) Mehlberg. As a young girl Kay enjoyed growing up on the family farm in rural Caroline where she spent much of her time riding horse and helping with chores. Often she would ride her horse to Hayman Falls or Caroline and enjoyed taking them to the Shawano County Fair. In winter she even rode and pulled family and friends around in a sled behind her horse. Kay was a 1975 graduate of Marion High School and attended UW River Falls graduating with an Earth Science Degree. In 1981 she was united in marriage to Jeff Blum and after working out of state for a few months as hydrocarbon well loggers in the oil fields, they moved back to the Caroline area. Together, Jeff and Kay built a house on 10 acres near the family farm. They planted trees, grew a garden, kept a few chickens, and made a walking trail. Kay loved to watch the wildlife that ventured into the yard, especially the birds that came to the feeder. She always said she did not need a place "up north" when she could simply walk out the front door and find peace and solitude. In 1989 Jeff and Kay had a son Jesse, another piece of Heaven. Kay later earned her teacher certification from Concordia University in 2001 and finished her career at Iola-Scandinavia High School where she ran a program working with students to help them complete high school successfully. Kay served as the town clerk for the Town of Grant for 20 years, and was a member of Zion Lutheran Church in Caroline where she played organ for over 25 years. Kay loved to walk, she rarely missed a day. It was her time to reflect on life and be thankful to God for all she had. Kay also liked to read and enjoyed her book club which included some of her best friends.
Kay will be sadly missed by her husband Jeff.
Son: Jesse (Ashlee) Blum.
Granddaughter: Kaylee Jo Blum.
Parents: Milton & Ramona Mehlberg.
Brother: Robin (Barb) Mehlberg.
Sister: Lori (Dave) Egdorf.
Father-in-law & Mother-in-law: Ray & Pat Miess.
Sisters-in-law: Jill Hein, Joy Arnold, & Jan (Mark) Westby.
Aunts: Caroldean Mehlberg & Barb Kissinger.
Also many nieces, nephews, & cousins.
Those Kay is reunited with in Heaven includes her infant son Zachary Blum, her grandparents, and her father-in-law Arlin Blum.
Kay's memorial service will be held Friday, March 2, 2018 at 6 PM at the Eberhardt-Stevenson Funeral Home & Crematory, 53 N. Main Street, Clintonville with Rev. William Schruba officiating. Friends may call at the funeral home on Friday from 4 PM until the time of the service. Kay's family would like to give special thanks to the staff at Bellin Health and Unity Hospice for the outstanding care she received.  An online guestbook can be found at www.eberhardtstevenson.com