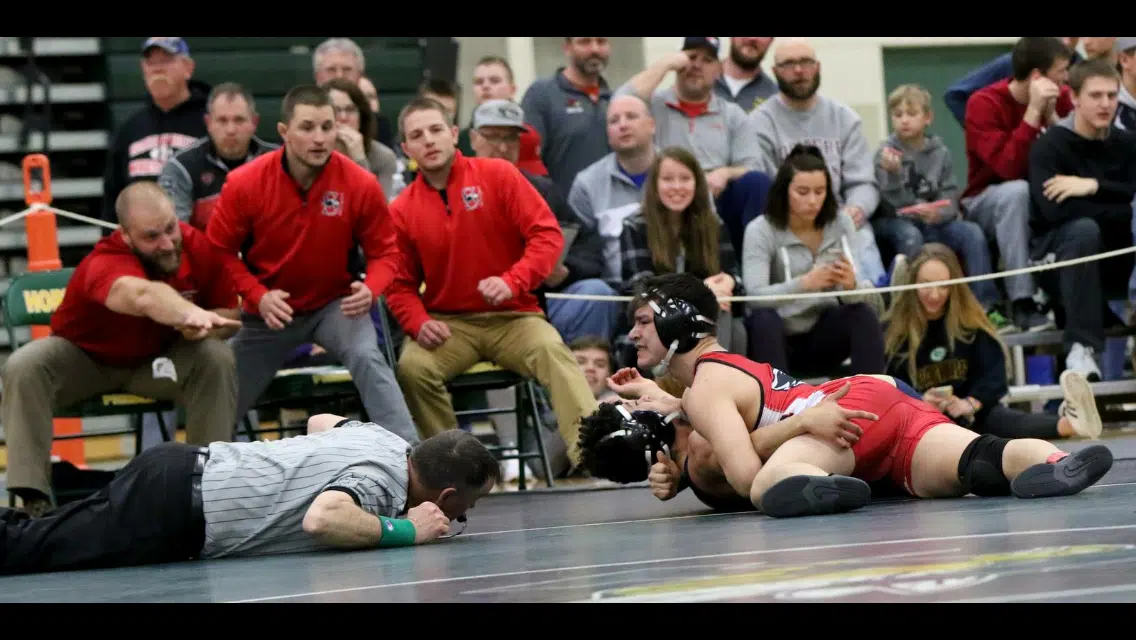 Shawano wrestler Sam Tourtillott (21-14) is heading to Madison to wrestle in the state tournament this weekend.  It may have come as a surprise when he won the 170 weight class at the Green Bay Preble Sectional last weekend, but not his coach.
"We've seen Sam have that potential in practice and in the matches he's wrestled this year,"  Homan said.  "He's wrestled some really good one's and we knew that was in there, it's like I told the kids, records don't matter once you get to sectionals, you're in the dance."
Tourtilott's first match will be on Thursday afternoon, the junior is matched up against Hayden Krein, a senior from Sparta whose record is 40-6.
Homan said the preparation is not changing.
"I think the biggest thing is that we keep things even keeled, we're doing things the same as we've done all season long," Homan said.  "We're going to stick to the basics, stick to the plan that we have, keep everything we have as normal as it [has been]."
Homan did acknowledge that wrestling in the Kohl Center will be something new.
"It is gonna be a little different, it's a spectacle that we haven't seen yet this year, nobody does until you get down there.  It's embracing what state wrestling is.  But in the end, and this is the message we talked to Sam about [on Monday], it's wrestling matches, it's you versus another wrestler and we're gonna be out there with you just like we usually are and that's all that really matters."
Other Wrestlers:
Bonduel's Jordan Boldt earned a bye into the second round, he won't wrestle until Friday.  The three other Bears heading to state, Jacob Banker, Isaac Banker and Jacob Giese will be wrestling in the Thursday afternoon session.
Pulaski's Cole Gille is 32-4, he won the 120 weight class at the Green Bay Preble Sectional.  He will face Sauk Citie's Dylan Herbrand who is a 41-6.  Gille and the other Pulaski wrestler, including Logan Bellow and Jadin Lemke will all be wrestling Thursday afternoon.
Shiocton's Sammy Van Straten and Levi Snortum along with Wittenberg Birnamwood's Chad Moegenburg will also be wrestling in the Thursday afternoon session.
Coverage:
WJMQ Frog Country 92.3 FM will be airing wall to wall coverage of the state tournament which can also be heard live on TCHDailyNews.com