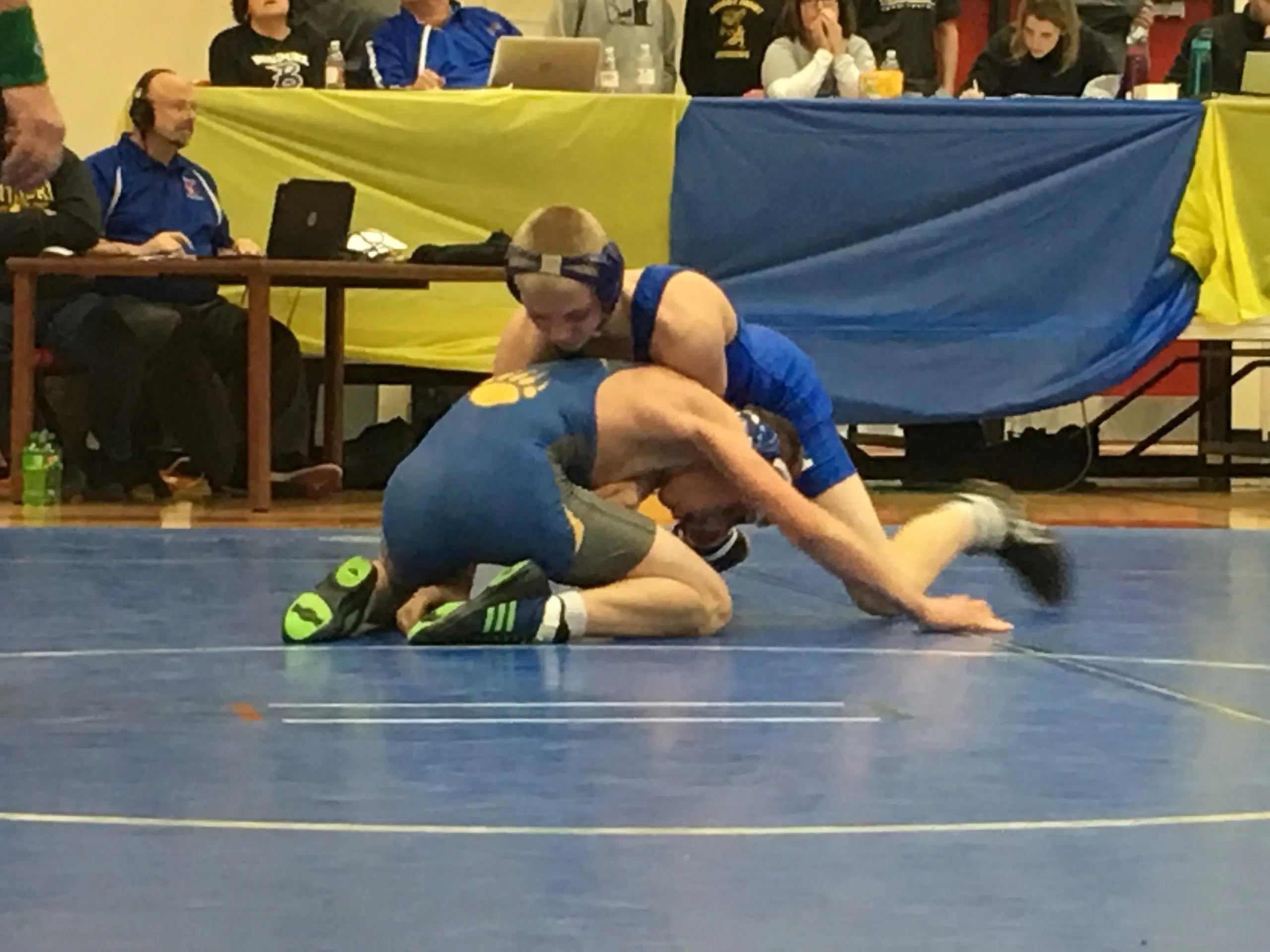 Several local wrestlers punched their tickets for the state tournament this weekend.  They include Shawano's Sam Tourtillott who ended up winning the 170 pound weight class at the Green Bay Preble sectional.  Five other Hawks lost in first round matches.
Pulaski's Cole Gille also won his weight class at 120, the Red Raiders will be sending Logan Bellow and Jadin Lemke to state after finishing in second place.
Bonduel hosted the Division 3 sectional at Shawano and it was a great day for the Bears, as they will be sending four wrestlers to Madison, including Jordan Boldt, who, won the 132 weight class.
"It feels great cause last year all that happened and I didn't make it," Boldt said.  "I wasn't taken nothing for granted this year, I wanted to push and strive to get top three for sectionals this year and move onto the [state] tournament and I wanna place in the top two there I hope."
Boldt earned a bye and will be wrestling on Friday.
Jacob Banker, Isaac Banker and Jacob Giese will be wrestling on Thursday.
Shiocton was also at the sectional, Sammy Van Straten and Levi Snortum each with finished in second place to advance.
Wittenberg-Birnamwood sends Chad Moegenburg who wrestled back in at 113 to finish in third place.
Seven Coleman wrestlers advanced out of the sectional.
Coming up tomorrow we will have pairings for the state tournament which begins Thursday and runs through Saturday.  WJMQ Frog Country 92.3 FM will be broadcasting all three days of tournament action which can be heard at TCHDailyNews.com.
Boys Basketball
The Shawano Hawks boys basketball lost at New London 71-66 last night.  The Bulldog's Kyle Wolf was a difference maker in this game, connecting on 5 3-pointers for a total of 25 points.  Garrett Locy also had 13 as New London sweeps the season series with Shawano.
The Hawks are right back in action tonight against Merrill.  That game was originally supposed to be tomorrow night but was moved to make way for the Shawano girls team who will be hosting their regional opener against Antigo.
Other boys scores from Friday, Menasha explodes for a 52 point second half to beat Seymour 89-69.
Xavier moves to 21-0 this year with a 90-71 victory over Green Bay West.  Hunter Plamann scored 35 points and became Xavier's all time leading scorer in the process. Their overall winning streak is at 49 games.
Shiocton gets 29 points from Matt Peterson as the Chiefs Beat Wittenberg-Birnamwood 72-56.
Boys basketball tournament brackets have been released.  Shawano is 8 seed and will host Medford in the first round.
Pulaski is a 2 seed, they get a bye.  They'll face the winner of Seymour and Luxemburg-Casco.
New London (7) gets Waupaca (10) at home.
Clintonville will be at Peshtigo in Division 3.
Wittenberg-Birnamwood will host Northland Pines.
In Division 4 Bonduel will host Menominee Indian, the winner of that one will play Shiocton.
Tigerton (16) is at Columbus Catholic (1) in D5.
Gresham(7) will host Wisconsin Valley Lutheran (10).
Bowler will be at Assumption.