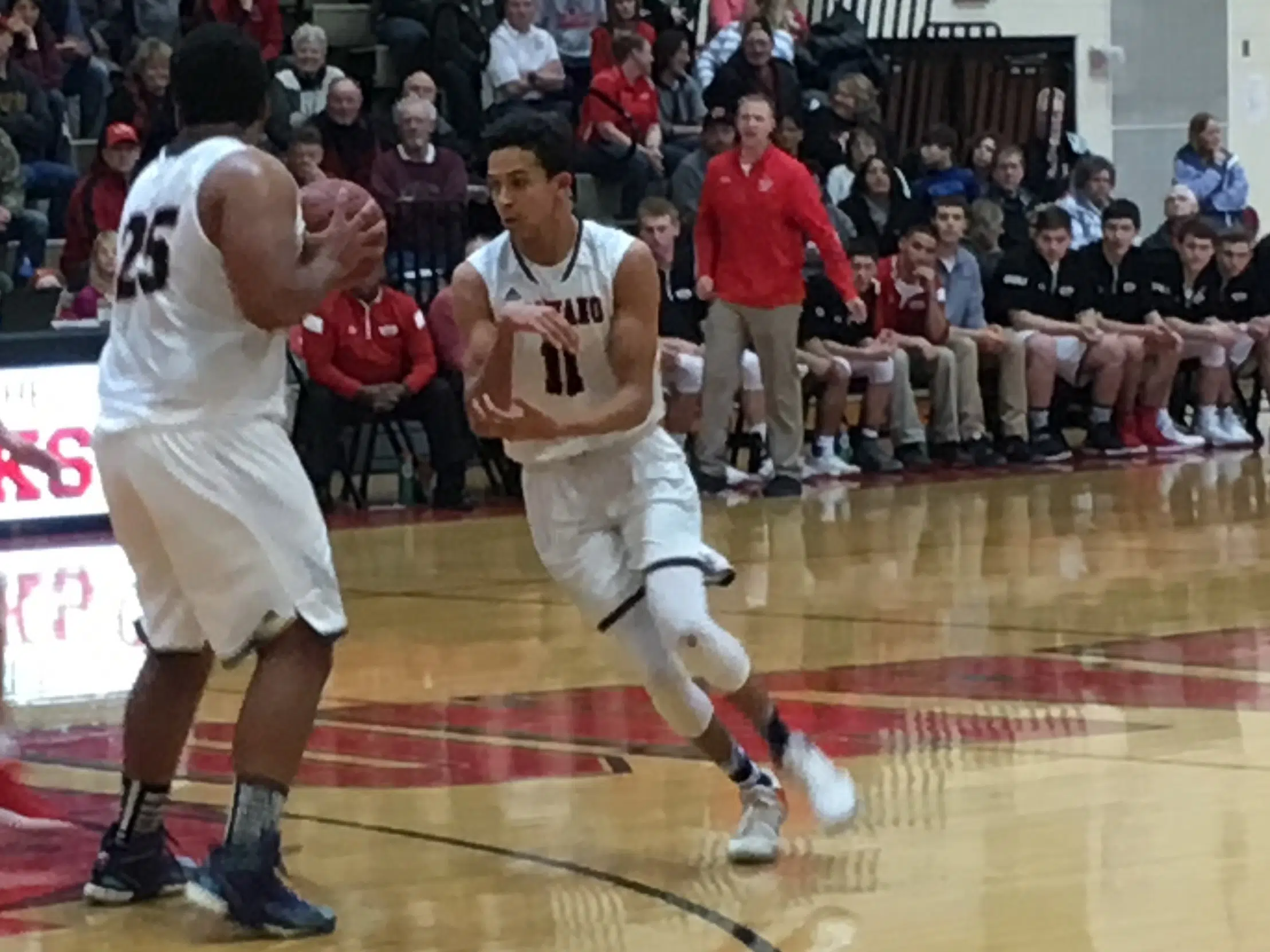 West De Pere 70, Shawano 65
Shawano battled West De Pere toe to toe but came up short.  The Hawks used a 6-0 run to tie the game after halftime but the Phantoms regained control and stayed in the lead throughout.
Shawano was led by Alex Mueller who had 13, Cole Nelson had 11 and Brad Bartz added on 10.
After losing to West De Pere by 21 in their first meeting, Hawks head coach David Ambrosius feels his team is showing signs of improvement.
"Could have used a couple more shots of ours to go down there , but I thought our kids really really battled and I'm so proud of their effort tonight," Ambrosius said.  "To go from where we were the first time we played them until now, we are miles better than we were just a few weeks ago so we're definitely trending in the right direction.  This one will sting for the kids, I know they wanted this one."
The loss drops the Hawks to 8-11 on the season and 4-8 in the Bay.  Shawano is at New London on Friday Night.
New London 73, Green Bay East 68
The Bulldogs were winners last night against Green Bay East.  Will Wholt led the way with 23 points with Garrett Locy added 16.  New London is 11-7 this year.
Xavier 89, Seymour 74
Xavier moved to 20-0.  Hunter Plamann with another strong performance in the victory as he went for 31 points.  The Thunder got 25 points from Trent Blake and 23 from Trevor Cornell but weren't able to pull of the upset.  Xavier looks to remain perfect when they host Green Bay West on Friday.  Seymour falls to 12-8 and will face Menasha on Friday.
Pulaski 59, Green Bay Southwest 57
Pulaski won their second straight Tuesday night. The Red Raiders are 15-3 and a game and a half back of Bay Port for first place in the Fox River Classic.  The two teams face each other Friday night in Bay Port.
Hortonville 86, Wausau East 51
Marion 77, Gillett 64
Girls Results
Saint Mary's Springs 62, Shiocton 52
Fox Valley Lutheran 67, Clintonville 22
Gillett 49, Niagara 45
Wrestling Team Sectionals:
Division 1
Kaukauna 52, Pulaski 19
Division 2
Luxemburg-Casco 37, Freedom 23
Division 3
Stratford 84, Shiocton 0