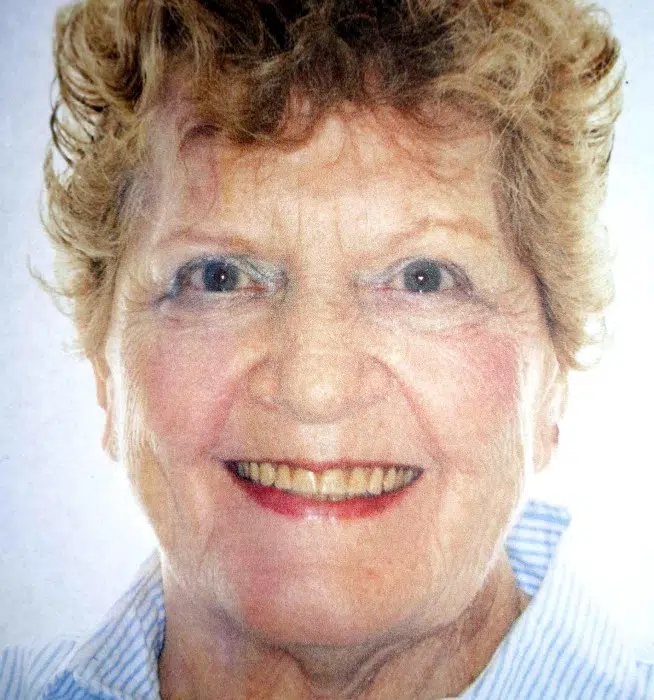 Anita M. Pennings, age 79 of Clintonville was called to her heavenly home on Sunday, February 11, 2018 at ThedaCare Regional Medical Center, Appleton after complications from heart surgery.
Anita Mae Pennings was born September 12, 1938 in Appleton to the late Arthur & Bernice (Widman) Pennings. She attended Washington High School, New London where she was the freshman representative on the homecoming court and added a beautiful voice to choral groups. She managed the deli department for a New London Grocery Store and also managed the BP gas and convenience store in Clintonville.
She is survived by her children: Kim, Julie, Jacqueline & Kevin; sisters, Nancy, Shirley, Elaine Kay, & Colleen; a brother, Wayne, along with good friends, Kay Kuester Doran, Mary-Beth Kuester & Jean Jones; as well as her beloved companion miniature dachshund, Mollie.
A Memorial Mass will be held on 11 AM, Thursday, February 15, 2018 at St. Rose Catholic Church, Clintonville with the Rev. John "Jack" Mullarkey officiating. Inurnment will take place at Graceland Cemetery, Clintonville in the spring.
Friends may call at the church on Thursday from 9 AM until the time of the service.
The Eberhardt-Stevenson Funeral Home & Crematory, Clintonville is assisting the family.