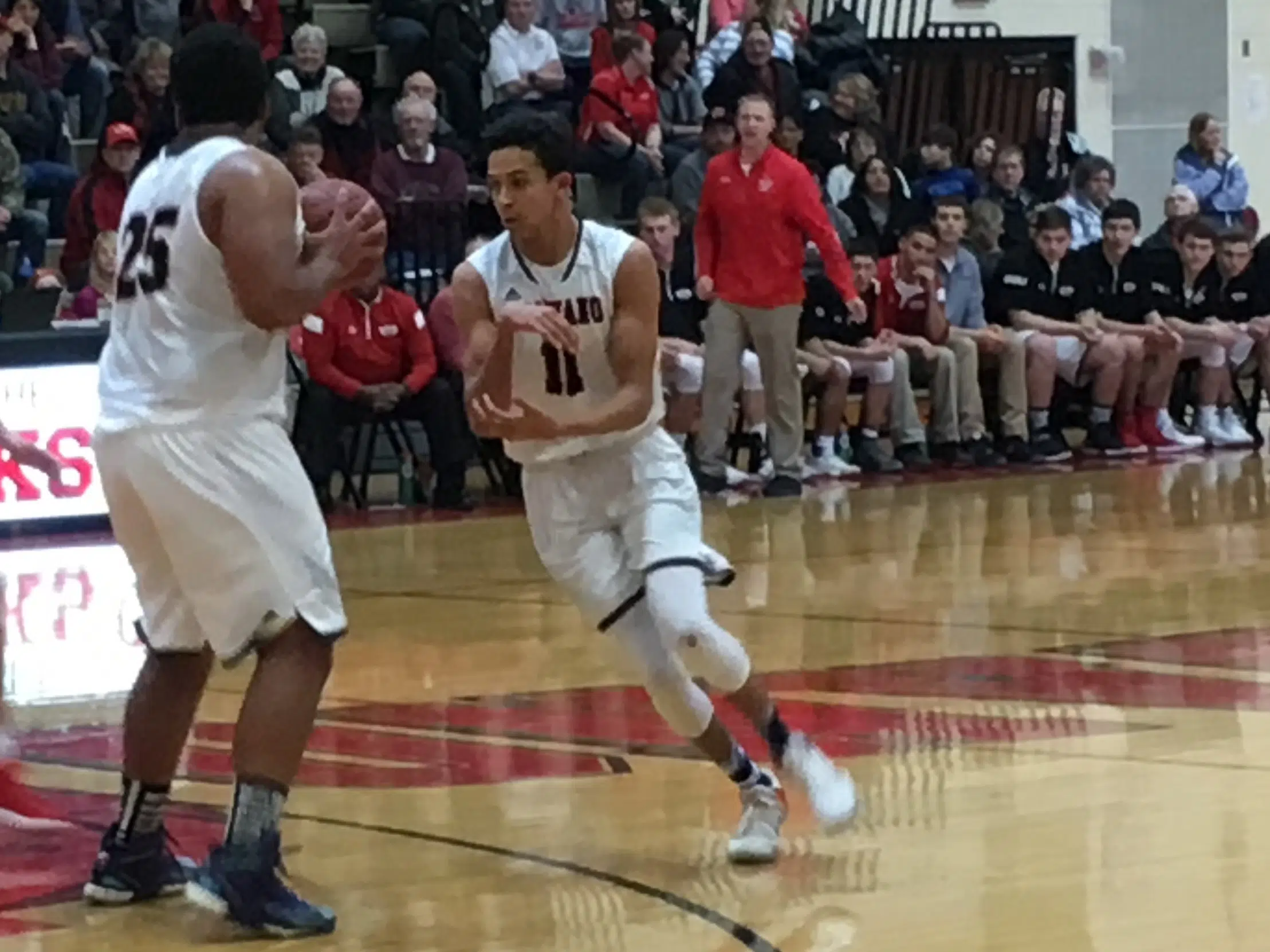 Shawano 58, Menasha 47
Shawano led from the start to finish in beating Menasha 58-47 last night in Shawano.
Good defense from the Hawks held the Bluejays in check in the first half as Shawano led 22-14 at the break.  Both teams got it going in the second half but Shawano maintained their lead throughout.  Hawks were led by Carter Weisnicht with 15 points.  Atty Wagner added 14 points by going to a seldom used tool in his arsenal: the three pointer.
"Coaches told me to start shooting a lot more because in practice I make them," Wagner said.  "I wasn't so confident in my shot but they helped me get more confidence in my shot and they just started falling tonight."
Shawano is 8-10 and will host West De Pere on Tuesday.
Shawano girls are in action tonight against New London.  The Hawks beat the Bulldogs in the first meeting for the first time since 2002.
Other boys games from Thursday night:
Seymour got all they could handle on the road in New London last night but were able to come away with a 76-72 victory.  They sweep the season series against the Bulldogs.  The Thunder have now won six of their last seven.  New London and Seymour are tied for second place in the Bay.
First place belongs to undefeated Xavier, they cruised to a 92-75 win against Green Bay East.
Shiocton stays in control in the CWC-East with a 81-66 win over Menominee Indian.  The Chiefs have now won 8 of their last nine.
Kimberly was a winner against Hortonville 71-52.
Marion tops Tigerton 49-46.
Friday Night Games:
West De Pere is at Pulaski.
Suring is at home against Gillett.
Bonduel hosts Iola-Scandinavia.
Gresham welcomes Almond-Bancroft.