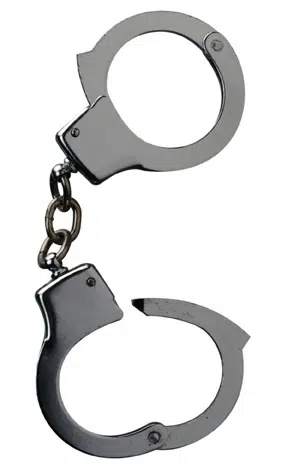 A Neenah man faces felony charges after prosecutors say he spit at an Oconto County Deputy last week.
A criminal complaint says Richard Rau did so while being arrested for operating a snowmobile while intoxicated.  The sheriff deputy stopped Rau on his snowmobile after a local tavern reported that a drunk man punched two woman and then left.
Rau refused a breathalyzer and tried running away from the deputy but was quickly tackled.  It was at this time, that he allegedly spit on and threatened to kill the deputy.
The complaint states that he was also found to be in possession of 9.7 grams of marijuana.
Rau was faces several charges including threatening a law enforcement officer and throwing and/or discharging bodily fluids on a public safety worker.  In 2015, he was sentenced to a year in prison for a fifth-offense OWI arrest in Winnebago County.