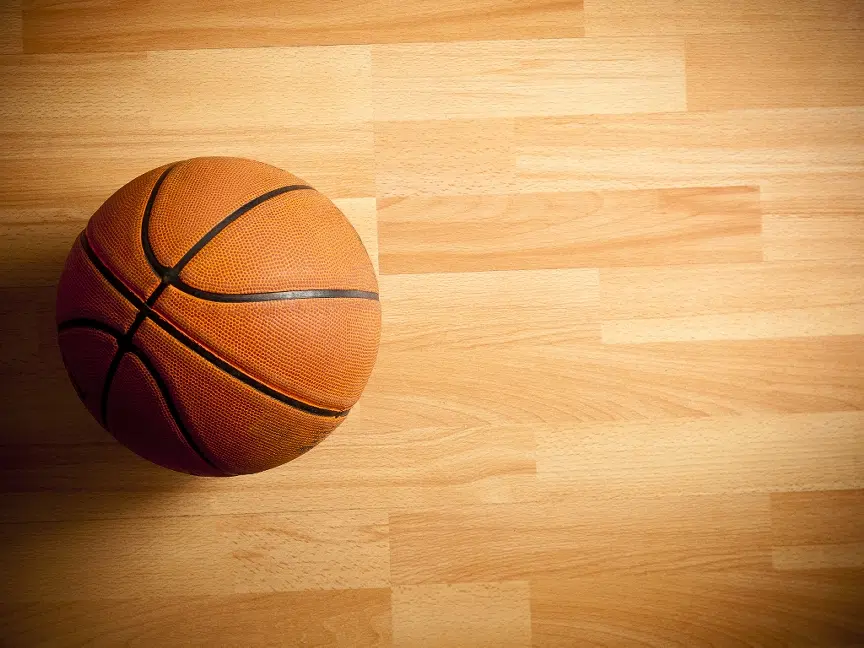 Rhett Dreissen hit a game winning three with 2.5 seconds left to give Seymour a 50-49 victory over Shawano.
The Thunder led 18-7 early in the game but the Hawks closed the half on a 14-2 run to lead 21-20 at the break.
From there, the game see-sawed back and forth in dramatic fashion in a classic bay battle.  Trent Blake was the only Thunder scorer in double figures with 10.  Shawano was led by Carter Weisnicht and Alex Mueller who both had 15.  Shawano (7-10) will host Menasha on Thursday.  Seymour (10-7) has won three straight and five of its last six.  The Thunder are at New London on Thursday.
New London used a second half surge to power pack Menasha in a 79-50 victory.  Brayden Kurth led the Bulldogs with 17 points and Will Wholt added 14.  New London is now 11-6 and all alone in second place in the Bay.
Xavier jumped out to a twenty-two point halftime lead and never let up as they beat West De Pere 92-67.  Hunter Plamann went for 19 points, he was one five Xavier players in double figures.  The winning streak is now at 46 games, Xavier will go for 47 straight tonight when they host Sturgeon Bay.
Wrightstown was in control all night against Clintonville in a 80-36 victory.  Jacob Beining and Lake Haese led the Tigers with 15 points each.  Sam Wittman was Truckers leading scorer with 10 points.  Clintonville drops to 4-13 and will host Freedom on Monday.
Shiocton jumped out to a 16 point halftime lead over Bonduel and kept a double digit lead throughout as the Chiefs beat the Bears 75-60.  Impressive performance from Matt Peterson who scores 18 points in the victory.  Austin Van Den Bocsh added 15 as the Shiocton has won 7 of their last 8 as they improve to 13-4 and are tied with Amherst for first place in the Central Wisconsin East. Bonduel (7-11) has now lost four of five and is 7 and 11 on the season.
Friday Night Boys Games:
Tigerton host Northland Lutheran.
And Manawa heads to Wittenberg-Birnamwood.
Thursday Night Girl's Scores:
Shawano beats Bonduel 60-44.
New London beats Xavier 51-39.