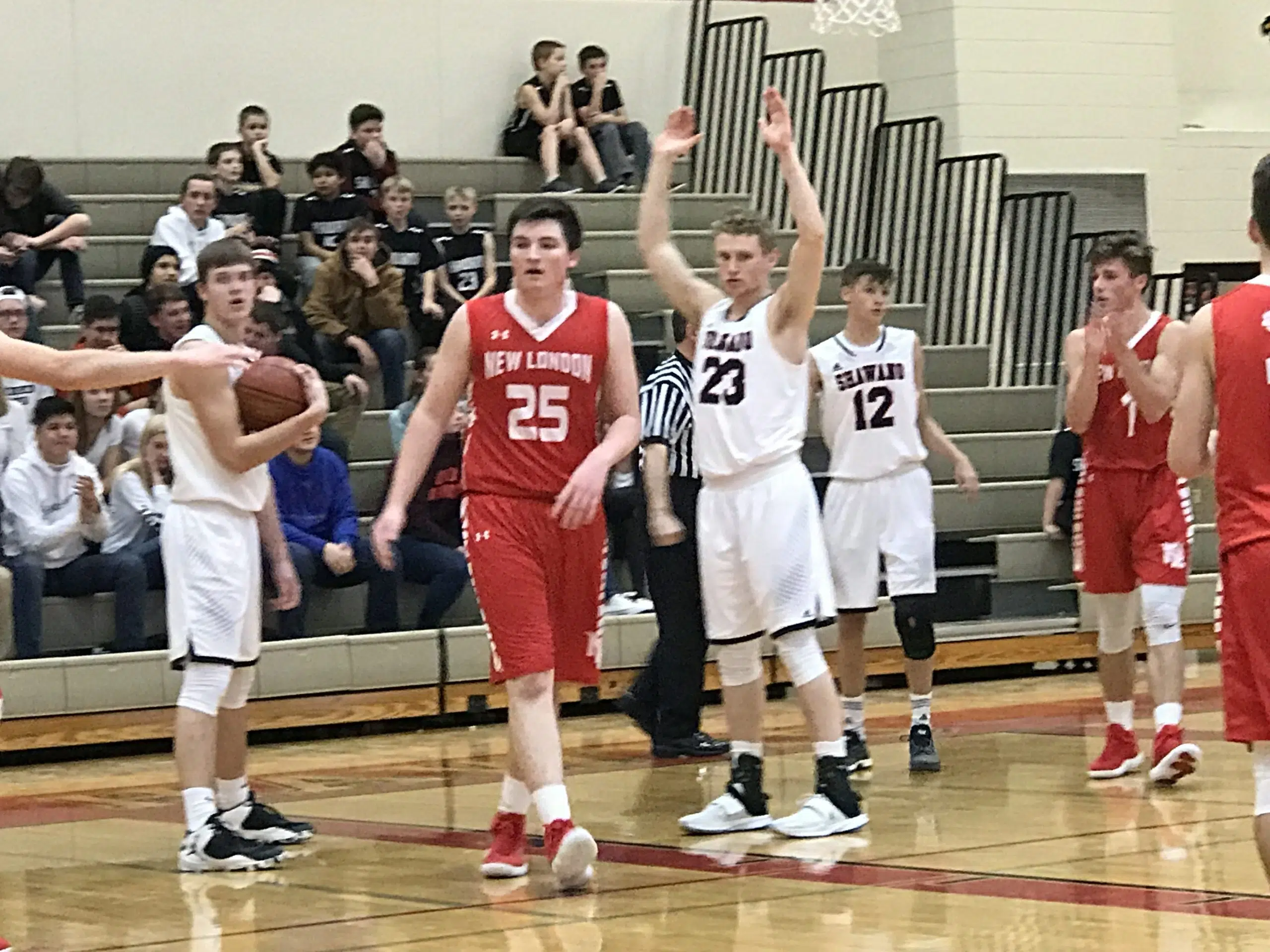 Will Wholt scored 30 for New London in a 71-67 win in Shawano Friday night.
Strong outside shooting resulted in hot stretches for both teams. Shawano lead by 9 in the first half and by 7 in the second. Both leads were erased by a 12-2 New London run to close out the first half and a 8-0 spurt late in the second.
Cole Nelson had 27 points and Kaden Richards scored 24 for Shawano (5-7).  New London (8-5) is at West De Pere on Tuesday.  Shawano returns to action against Mosinee on Monday night.