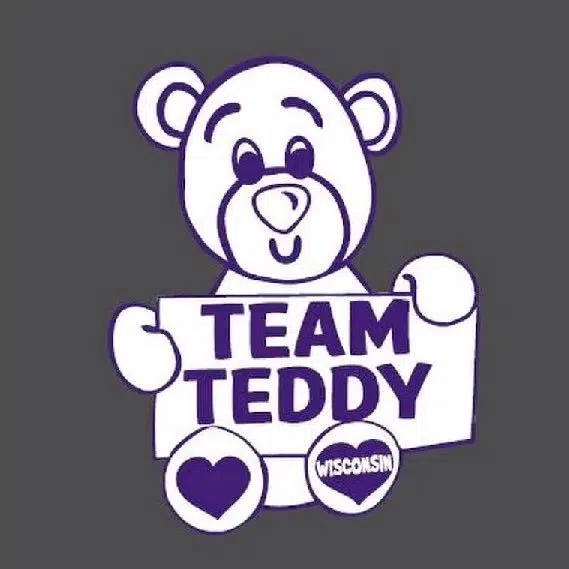 A special student-driven non-profit has made tonight's Pulaski girls' basketball game much more than a sporting event.
"Box-Out Breast Cancer"will which will support Pulaski High School Spanish teacher, Katie Titler who is battling breast cancer.
The event is being run by the non-profit Team Teddy of Wisconsin, which was founded by a class of Pulaski 7th graders five years ago.  One of those students was Macy Agen, who is now the organization's student PR representative.  She knows people are taken back by what Team Teddy has achieved in its first half decade.
"Everyone looks at us like that, they're kind of like wow, you're amazing you started this when you're so young," Agen said.  "Normally, typical 7th graders are kind of more all about me and we just always wanted to help others."

Jack Walker was also one of the founding 7th graders of the non-profit which now consist of over 150 high-school and middle school students.  Team Teddy's primary mission is to provide plush animal building experiences to children suffering from a variety of serious ailments throughout the Wisconsin hospital system and beyond.  When they learned that their school's Spanish teacher was diagnosed, Walker knew it was time to step up.
"When we go into these hospitals and see these kids, it's definitely touching," Walker explained.  "But then when we see someone like a teacher, someone who we know personally it kind of puts it into perspective for us so thought that this would be an important event."
Walker pointed out that all students in the Pulaski district have had—or will have—Titler as a teacher.  The fundraiser has received a tremendous amount of support from the Pulaski community as well as the high school's student body.
"Katie Titler is well known in our community and we have a a lot of community support because a lot of people know of her and they know she's a really nice person and all of the students in our school good about tweeting on social media," Agen said.
"Box Out Breast Cancer" T-shirts are available for sale at the game. A root beer float sale will be held to also raise money.
Another activity planned is a "Miracle Minute". During halftime of the basketball game, Team Teddy of Wisconsin members will scatter throughout the bleachers holding cans. People then can give donations that will be given to the teacher.
Also, when people enter the gym, they will receive a pink glow stick, which will be held up in the air during the starting lineups when the lights are off.
"The PHS Team Teddy students came forth wanting to support Mrs. Titler and needing a way to give back to someone who has given so much to them and who has a positive influence on our community," said Kelly Logue, PCMS health/physical education teacher and Team Teddy of Wisconsin president. "Team Teddy has played such a strong role in the community and in my life since starting the organization three years ago that I found it only fitting to pay it forward to someone so special.  I am blessed to have each student (PCMS/PHS) and staff member that has helped along the way.  They are the heart and soul of Team Teddy and continue to amaze me daily," she added.