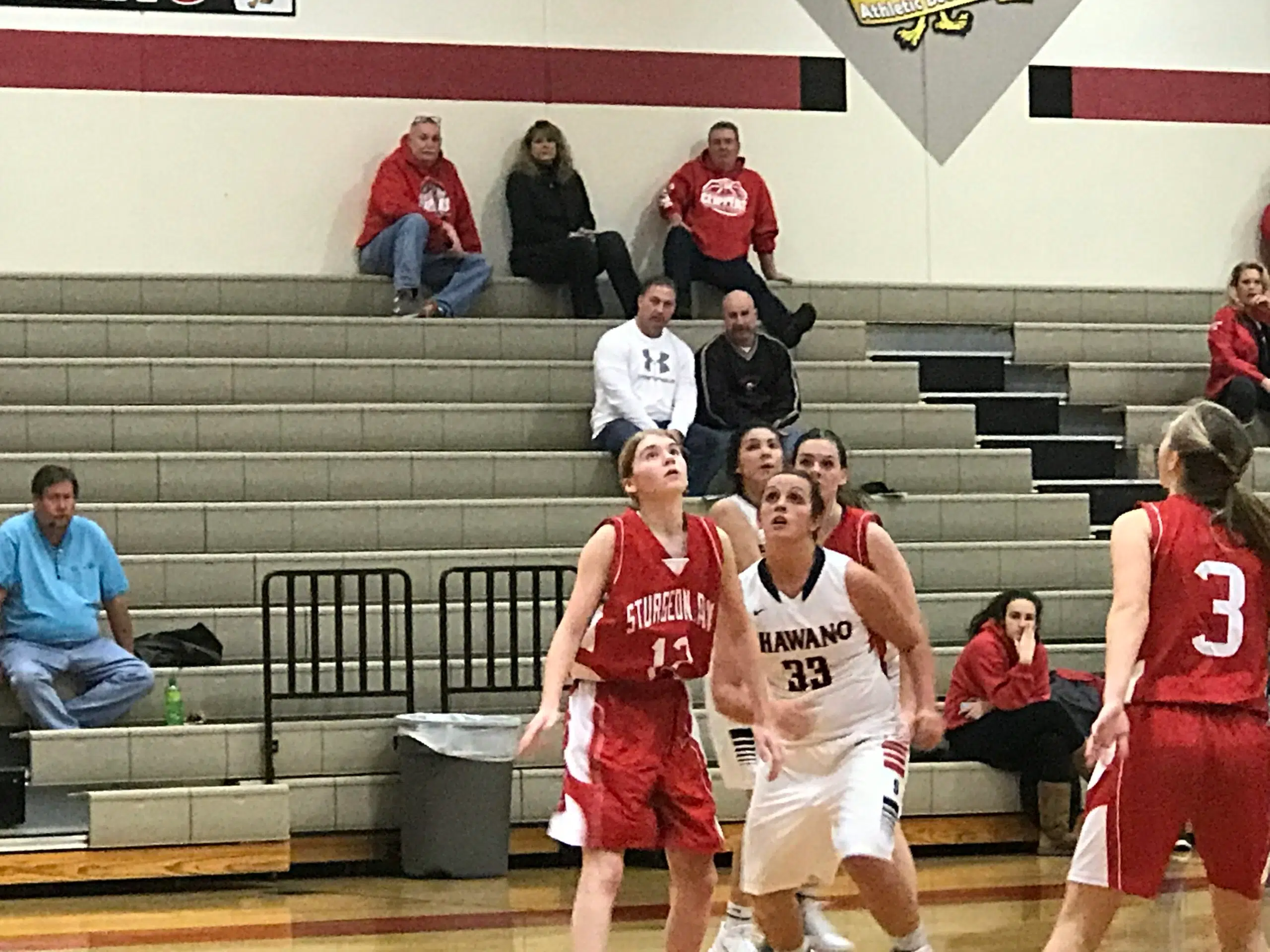 Shawano girls basketball head coach Ryan Koenig wanted to set a tone on the defensive end in the Hawks season opener on Tuesday night.  Despite jumping out to a 7-2 lead, Koenig called a thirty second timeout when he saw a missed defensive assignment.
"The start of the year, they got to know that that's unacceptable," Koenig said. "We're right away in the beginning of the game, we're pressing, we're not tired yet, so we can't have mental errors."
Junior Tori DePerry had a game high 15 points and hauled in 9 rebounds in the 60-26 victory over visiting Sturgeon Bay.
"She played really well," Koenig said of DePerry's performance.  "We needed someone to step up when the game was stagnant and she came out and did a really good job leading us."
The Hawks used a stingy full-court defense to overcome a series of turnovers and fouls.
After leading 26-14 at halftime, Shawano didn't score a point for the first five minutes of the second half.  They responded with a 17-6 run over the next 8 minutes to blow the game open.  Shawano's (1-0) next matchup is on the road against Lakeland Union on Friday night.