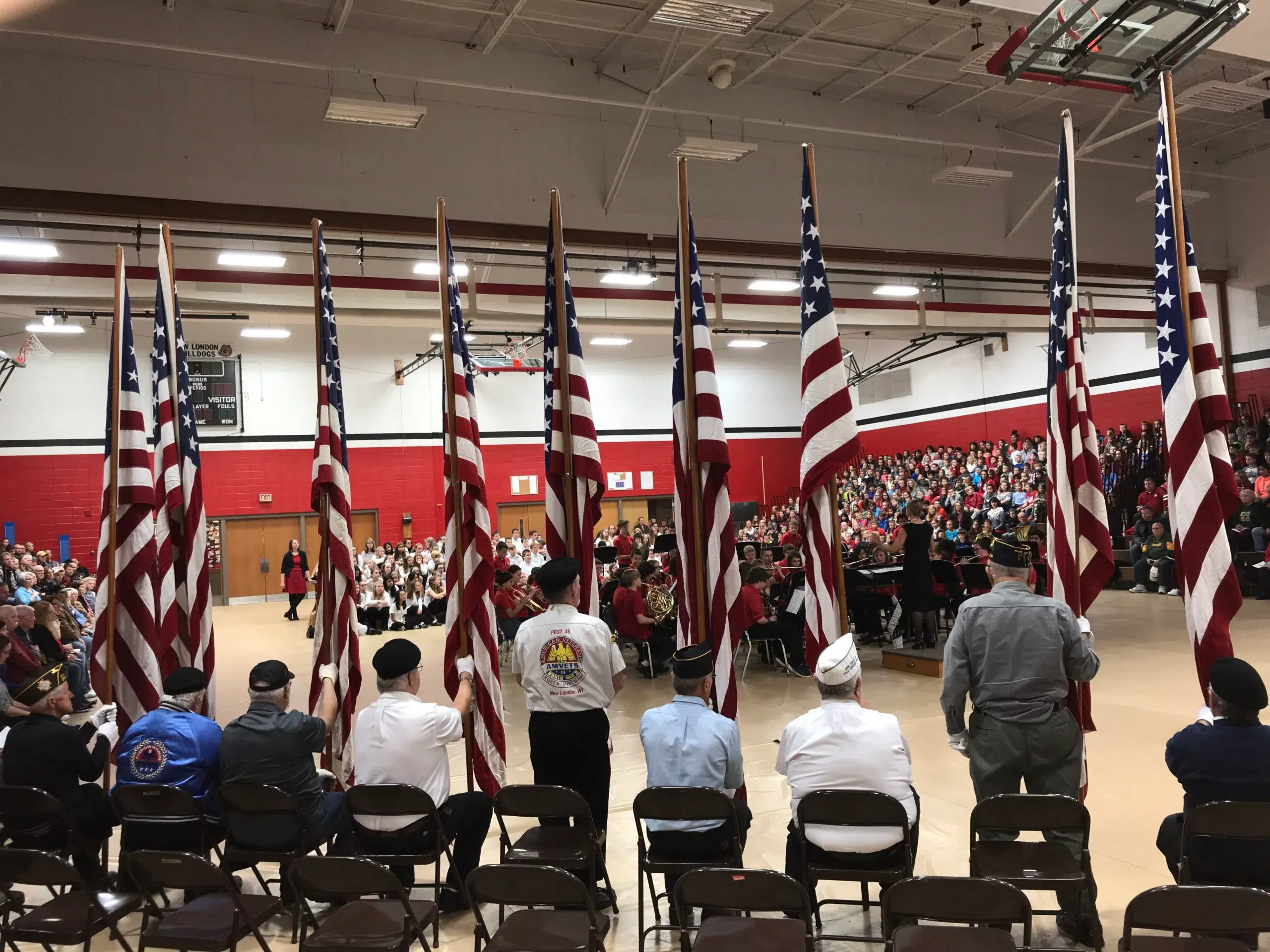 Veterans Day might be tomorrow but services honoring those who have served started today.  At New London Middle School, dozens of veterans were in attendance.  The schools band and choir performed patriotic songs.  The main speaker was the school's librarian Lisa Smith who is a 20-year veteran of the United States Navy.  She talked about her time working as a structural mechanic where she provided combat support.
"The hardest prat of this job was transporting troops to Iraq and Afghanistan and knowing some of them wouldn't make it back," Smith said.
Some of her students weren't even aware that Smith served in the Navy.
To conclude her speech Smith called on everyone to serve their community any they can.  The program concluded with band members TAPS as veterans saluted.