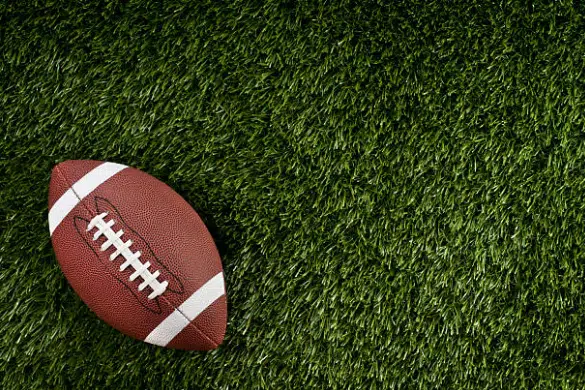 NFL SCORES…
CAROLINA 20 – Atlanta 17… The Panthers (6-3) erased an early 10-point deficit on their way past the Falcons (4-4). Christian McCaffrey and Cam Newton rushed for second-quarter touchdowns.
TENNESSEE 23 – Baltimore 20… Marcus Mariota passed for 218 yards and two touchdowns as the Titans (5-3) downed the Ravens (4-5) for their third straight win. Baltimore has lost three of four.
Indianapolis 20 – HOUSTON 14… Jocoby Brissett hit T.Y. Hilton with 45- and 80-yard touchdown passes and the Colts (3-6) down the Texans (3-5) for their first win in four games. Hilton had five catches for 175 yards on the day.
NEW ORLEANS 30 – Tampa Bay 10… Drew Brees threw touchdown passes to Alvin Kamara and Ted Ginn as the Saints (6-2) pounded the Buccaneers (2-6) to run their winning streak to six games. Kamara also ran for a score.
PHILADELPHIA 51 – Denver 23… Carson Wentz passed for 199 yards and four touchdowns as the Eagles (3-5) routed the Broncos (5-3). Corey Clement hauled in two scoring tosses.
JACKSONVILLE 23 – Cincinnati 7… The Jaguars (5-3) allowed just 148 yards in smothering the Bengals (3-5). Brian Bortles passed for 259 yards and a score.
L.A. Rams 51 – N.Y. GIANTS 17… Jared Goff completed 14 of 22 passes for 311 yards and four touchdowns as the Rams walloped the Giants. Todd Gurley rushed for a pair of scores.
Arizona 20 – SAN FRANCISCO 10… Adrian Peterson rushed 37 times for 159 yards as the Cardinals (4-4) handled the 49ers (0-9). Drew Stanton passed for 210 yards and two scores.
Washington 17 – SEATTLE 14… Rob Kelley's second 1-yard touchdown run came with 59 seconds remaining and lifted the Redskins (4-4) over the Seahawks (5-3). The winning drive covered 70 yards in 35 seconds.
DALLAS 28 – Kansas City 17… Dak Prescott hit Cole Beasley with a pair of touchdown passes as the Cowboys (5-3) topped the Chiefs (6-3). Ezekiel Elliott ran 2 yards for the go-ahead score in the third quarter.
Oakland 27 – MIAMI 24… Derek Carr completed 21 of 30 passes for 300 yards and a touchdown as the Raiders (4-5) held off the Dolphins (4-4). Marshawn Lynch ran for a pair of touchdowns.
MONDAY NIGHT FOOTBALL…
Detroit (3-4) is at Green Bay (4-3)