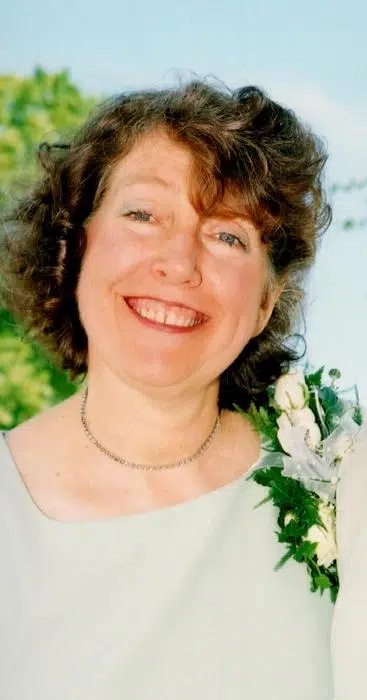 Karen J. Barkow, age 70 of the Town of Pella, Shawano County, passed away at her home Friday morning, November 3, 2017.
Karen was born on February 13, 1947 in Brown Deer as the daughter of Deloris (Walk) DeBuhr and the late Donald DeBuhr. She graduated from Brown Deer High School in 1965 and went on to earn her Bachelor's Degree in Education from Concordia University in St. Paul, MN. Karen's first job was teaching at St. James Lutheran School in Shawano where she taught for a few years. She was united in marriage to Kenneth Barkow, Sr. on April 7, 1972 at the St. Jakobi Lutheran Church in the Town of Richmond, Shawano Co. Karen then stayed home to raise her children and also enjoyed substitute teaching on occasion. After her children grew older and following the death of her husband, Karen enjoyed spending more time as a substitute teacher for both the Clintonville & Shawano School Districts. In her spare time she enjoyed attending plays and musicals, reading, and watching westerns and her favorite show; Columbo. Karen was also a woman of strong faith and was active in many ways as a member of St. Martin Lutheran Church in Clintonville. She looked forward to Bible Study and always put the needs of others ahead of herself. Karen lived her life the way she wanted to. Nothing brought her more joy than spending time with her grandchildren.
Survivors include:
Her Children: Kenneth Barkow, Jr.; Klint (Heather) Barkow; Kia (Cory) Christopherson; & Kristine (Adam) Kersten.
Grandchildren: Klayton, Kolton, & Madilyn Barkow; Caleb & Gavin Christopherson; and Paige & Kameron Kersten.
Mother: Deloris DeBuhr.
Brother: Ron DeBuhr.
Nieces & Nephews: Dean (Jo) DeBuhr; Dan DeBuhr; Angie (Scott) Kale; and Brian, Jesse, & Andy Barkow.
Very special friend: Bill Barkow.
Also brothers-in-law & sisters-in-law: Farrel DeBuhr; Jeanette Miller; Robert Barkow, Roger Barkow, and Carol (Ron) Trego.
Karen was preceded in death by her father Donald DeBuhr, husband Kenneth Barkow, Sr., and her father-in-law & mother-in-law; Julius and Verna Barkow.
Karen's memorial service will be held Wednesday, November 8, 2017 at 12 PM at the St. Martin Lutheran Church in Clintonville with Rev. Christian Burg & Rev. Vilas Mazemke officiating. Inurnment will be at St. Peter's Lutheran Cemetery in the Town of Pella. Friends may call at the church on Wednesday from 10:30 AM until the time of the service. The Eberhardt-Stevenson Funeral Home & Crematory of Clintonville is assisting her family. An online guestbook can be found at www.eberhardtstevenson.com