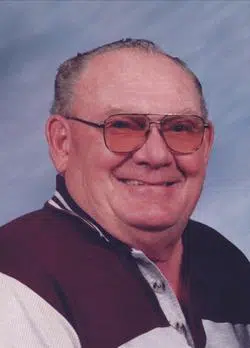 Charles "Charlie" Malueg, Sr., age 83 of Tilleda, passed away on September 22, 2017 at Appleton Medical Center, after a courageous battle with cancer. Charlie was born on November 19, 1933 in Juneau, Wisconsin, the son of the late William and La Vern (Koeller) Malueg.  Charlie was united in marriage to Patricia Wohlfeil on January 16, 1973.  He worked with his father in the family cheese-making business, at Marion Body Works for several years, and most recently, drove semis for decades, including Oak Grove Dairy.  Besides driving his truck, Charlie enjoyed working in his garage and watching classic westerns.  He was a member of St. Elias Lutheran Church in the Town of Herman.
 He is survived by: his loving wife, Patricia (Wohlfeil); children, Bruce (Bonnie) of Fort Atkinson, Joyce Wright of New London, Annette (John) Krueger of Marion, Nancy (Dale) Stich of Clintonville, Sally (Duane) Koeller of Clintonville, Tammy Korth (Doug Miller) of Marion, Charlotte (Mike) West of Bowler, Charles Jr. (Margie West) of Gresham; step-children, James Bestul of Iola, Karen Stillman of Wittenberg; numerous grandchildren and great-grandchildren and his sister, Rhonda Nolan of Shawano.
 Charlie was preceded in death by his parents; a sister; a brother-in-law; a son-in-law and a step-son.
 Funeral services will be held at 1:30 p.m. on Monday, September 25, 2017 at Swedberg Funeral Home in Shawano with Pastor Lois Graper officiating. Inurnment will be in St. Elias Lutheran Cemetery.  Visitation will be held at the funeral home on Monday from 10:30 am until the time of services
.