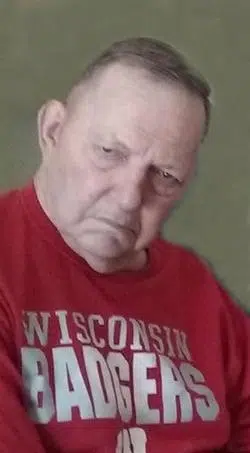 Howard Harvey Schowalter, age 78, of Shawano, passed away on Sunday, September 17, 2017. Howard was born in Germantown on September 15, 1939 to the late Edwin P. and Clara A. (Dhein) Schowalter.  On April 3, 1963, he enlisted in the United States Army, serving our country until his honorable discharge on March 26, 1965.  On January 4, 1969, Howard was united in marriage to Kathleen Gabriel at St. Mary's Catholic Church in Woodland, WI.  He farmed until 1995 and then worked at Arrowcast for 16 years before retiring.  Howard was a member of the American Legion and Christ Lutheran Church in Hintz, where he served as the past secretary.  He loved going to rummage sales, collecting steins and John Deere memorabilia.
 Howard is survived by: his wife, Kay; their children, Thomas (Diane) Schowalter of Shawano, Tony (Heather) Schowalter of Oconto Falls; grandchildren, Haley-Louise Eva, Hannah-Rae Sharon, Hunter Edwin and Hyde Alan; step-grandchildren, Luke and John; including many 'surrogate' grandchildren, Jenna and her children, Crystal and Oakland, Jesslyn and her son, Noah, and their mother, Jo, as well as Sabrina and Ali and their mother, Laura and their father, Kevin.  He is further survived by two brothers and one sister, David (Helen) Schowalter of Gillett, Oliver (Shirley) Schowalter of Germantown and Helen Schmidt of Horicon.
 He was preceded in death by his son, William Howard Schowalter; his parents; brother-in-law, Dale Schmidt and great-nephew, Alan Schowalter.
 Funeral services for Howard will be held at 2:00 pm on Wednesday, September 20, 2017 at Swedberg Funeral Home in Shawano with Pastor Mike Paholke officiating. Visitation will be held at the funeral home on Wednesday from 11:00 am until the time of the service.  Burial will be at 1:00 pm on Thursday in Washington County Memorial Park Cemetery, located at 3358 Paradise Drive in West Bend.
 The family wishes to extend a special thank you to ThedaCare at Home Hospice, Shawano Health Services and his special nephew, Jeff.