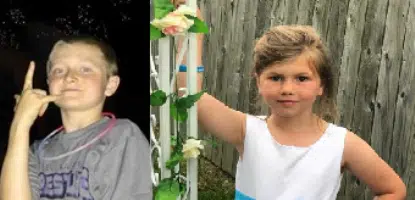 Shawano County Sheriff's Deputies Will Visit Injured Child
The community is reaching out to the families of the victims of last Friday night's fatal crash on Highway 29.
Obituaries have been released for the two children who were victims in the crash and GoFundMe pages have been established for the injured children. A go-fund me page has been established for the Gonzalez family. According to information released by the family, 7-year old Kadenz McCollum of Manitowoc died in the crash, and her sister 10-year old Santanna suffered life-threatening injuries in the crash. The GoFundMe page mentions that Santanna is suffering from a broken pelvis and leg, a bruised lung and is suffering a spinal cord injury with a spinal break and is currently, and possibly permanently, paralyzed from the chest down. The community is reaching out to help cover funeral costs and medical costs, and as of Wednesday evening, nearly $4,000 dollars was raised on GoFundMe.
According to her obituary, Kadenz enjoyed riding her bike, playing with friends and laughing with her siblings. She was described as a loving person, and was known for the constant hugs she gave.
Also killed in the crash was 9-year old Eli James Plagemann of Kiel. He was described in his obituary as having a thoughtful and compassionate heart and was happy and energetic. It also mentioned that Eli would put his family first and would not miss out on a daily selfie with his sisters.
Shawano County Sheriff Department members are scheduled to visit Santanna at the Children's hospital on Sunday and are accepting care packages at the Sheriff's office to bring.
"It's a tragic incident and it was really tough for our deputies, firefighters and first responders seeing young children fighting for their lives at that time" Bieber said. "Just because it is dealing with innocent kids, it is hard for anyone to see that. The kids were properly seat belted, and we are still waiting on details as to why the other driver was going in the wrong direction."
The link to the Go-Fund-Me Page is https://www.gofundme.com/gonzalezfamilytragedy