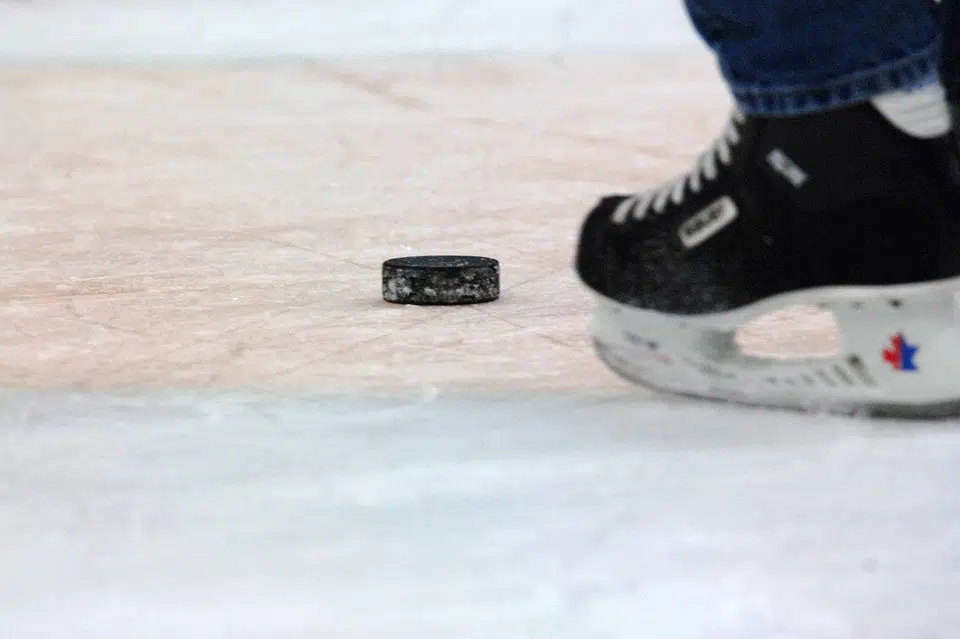 If you were at the Shawano County Fair, you may have noticed one of the busier food stands was that of the Shawano Hockey League. Within the last ten years, a hockey team that was formed between Shawano and Bonduel was approved at the varsity level by the WIAA, but a decrease in participation has relegated the sport to varsity-reserve only.
The youth league in Shawano is growing and Greg Rusch of the Shawano Hockey League says often times parents and children aren't aware that Shawano has a youth hockey program.
"We're inviting any youth ages four to fourteen to come out and register if they're interested in hockey," Rusch said. "It's a great sport. We're a growing league and we're excited about the upcoming season."
The hockey league isn't open to just those in Shawano. They invite youth from a number of surrounding school districts.
"Any students that are in Bonduel School District, Bowler, Clintonville, Gilett, Gresham, Marion, Menominee Indian, Pulaski, Shawano, Tigerton and Wittenberg-Birnamwood all can play for Shawano," said Rusch.
He adds it's nice that the kids can get to know and play with other athletes from different communities and develop team work skills.
"Hockey is one of the greatest team sports you can play. The nice thing is, like in some other sports where one or two players might be running the whole thing, in hockey you need a whole team to make it happen."
Registration will be held on Monday, Sept. 18 at the Crawford Center in Shawano from 5:30 p.m. to 7:30 p.m.