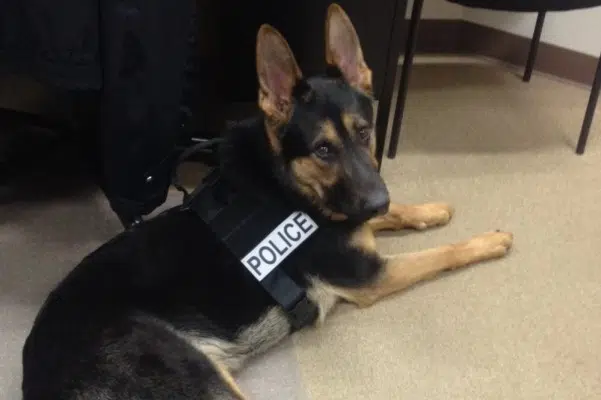 The Clintonville Police Department and community mourn the loss of K9 Chero, who became sick overnight on Friday and needed to be put down. Chero began working for the department in Nov. of 2014 and his presence will be deeply missed.
"He was the community's dog and the department's dog," K9 Handler and Patrol Sergeant Christopher Wendorf. "He was a dog that knew his job, was trained in his job and had a switch that you could turn to be the pet and walk around the department without any issue and have everybody love on him and pet on him."
A memorial is being planned for Chero, but no date has been finalized.
In the meantime, the department is accepting donations through a GoFundMe page to help with the memorial's cost, along with future costs of continuing a K9 program in Clintonville.
"To do that, we'll utilize the funds that come from there, obviously keeping them as low cost as possible for the memorial, but honoring to what he deserves for his service," Wendorf said.
In his time as K9 handler, Sgt. Wendorf has seen first-hand the benefits of having a K9 in the police department.
"Crime has actually been diverted away from the city of Clintonville because of the  presence of a K9 and K9 Chero that I can attest to specifically, being his handler."
The community will be invited to show their respects to Chero at a memorial service that's expected to be held sometime in the last week of September.
Photo Courtesy: Clintonville Police Department