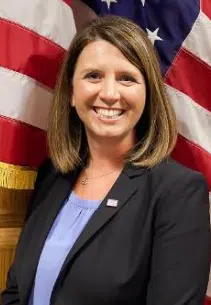 Outagamie County has a new top prosecutor.
Former deputy district attorney Melinda Tempelis was appointed Wednesday afternoon by Governor Scott Walker. She'll replace Carrie Schneider, who was appointed as an Outagamie County judge earlier this year.
Tempelis served as Outagamie County deputy DA for the past decade. She was recommended by former Governor Tommy Thompson, Attorney General Brad Schimel and Outagamie County Sheriff Brad Gerhing.
Tempelis will serve the remain term for Carrie Schneider, which concludes after the 2020 November election.