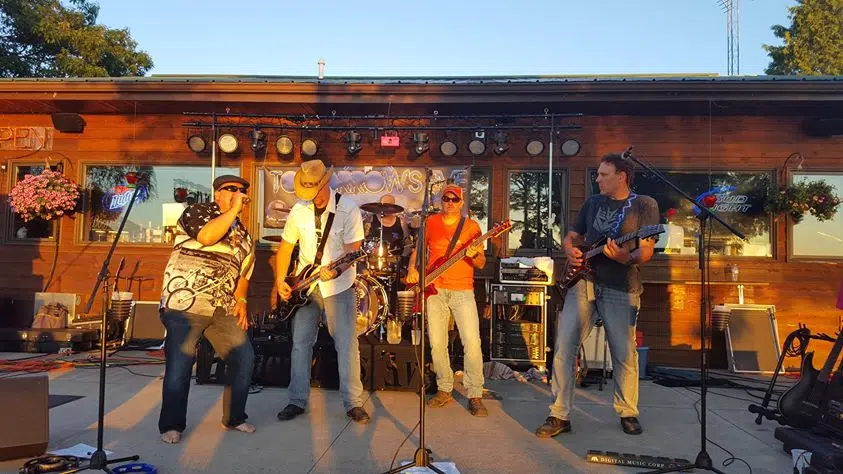 It may be a Village of around 300 people, but the Bowler Historical Society is set for two days of fun activity to celebrate their community.
Bowler Bash kicks off on Friday with a Corn Roast and music. The corn roast is $10 for all you can eat corn, which includes beer and $5 for all you can eat corn. Burgers, brats and cheese curds will also be available Friday.
The fun continues Saturday with a parade that steps off at 1:00pm. Ron Schumacher said the parade is rather large for a small community.
"I would say it usually take about 40 minutes and politicians are usually involved in it, as well as local organizations, it is a very nice parade," he explained.

Saturday also includes a large bike raffle
"They have a whole semi load of bicycles that they give away to the kids. It is a draw for the kids and it starts at 3:00pm and I will tell you it is an activity that just draws a lot of people."
A boat sinker contest is scheduled to take place on the pond Saturday. Schumacher says the rules are simple. Five or six kids get in different boats and each one is only given a pail.
"The idea is to sink the other people's boats," said Schumacher. "So you can take water out of the pond and fill other boats, but you cannot take water out of your own boat. The last boat standing is the winner and they have prizes for this."
The Bowler Bash is also bringing the cow and horse drop, which is a bingo type game where people purchase squares that they think the animals will "mark" in the only way they can. Schumacher has his own comparison.
"I like to say it's like a football pool, only messier."

Pies and Coffee are being sold by the Ladies of St. Paul Lutheran Church. A Country Breakfast will be available from 8:00-10:00am in the lower level of the museum and a Brat Fry will take place on Saturday from 11:00-2:00pm.
Car Show
As part of the Bowler Bash on Saturday will be the 2nd annual antique and classic car, truck, motorcycle and tractor show, presented by the Bowler Area Historical Society. After the strong turnout out at the inaugural show at last year's Bowler Bash, historical society board member Larry Gast believes the turnout will be even higher.
"Since we've grown, last year we had over 90 cars, trucks and tractors," he said. "It looks like the weather forecast is going to be a beautify August day on Saturday the fifth and we expect well over 100 vehicles this year."
Registration for the car show is held from 8 a.m. until noon and carries a $10 fee per show item. This year features a total of 13 classes, a large jump from last year's show, which Gast credits to the feedback they received the year prior.
"Last year was our first year, so we had a limited number of categories," Gast explained. "The feedback that we got from our attendants said that they wanted more categories, so we've tripled the number of categories this year and trying to cover a wider range of vehicles."
There are five classes for auto stock vehicles from the 1900's through the early 1990's, also classes for street rods, corvettes, trucks, special interest and of course tractors and motorcycles. The show is a quite a draw as well, attracting people across the state and even from the Upper Peninsula.
On the day of the show, they'll offer a country breakfast from 8 a.m. until 10 a.m. There's also burgers, brats and a 50/50 raffle, all part of the Bowler Bash on Saturday.
Photo: Bowler Bash Facebook