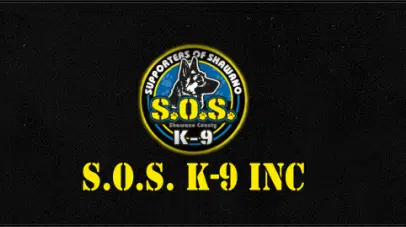 Golden Sands Golf Course in Cecil will be the site of this year's annual Supporters of Shawano K9 golf outing to benefit the K9 department in the Shawano County Sheriff's Office. It's the department's largest fundraiser for supporting the K9 unit, and Shawano County Sheriff Adam Bieber explains they've got the most teams they've ever already signed up this year.
"It's our big fundraiser for our K9's, so that's where I'll be Saturday," said Sheriff Bieber. "I want to invite everybody to come out for that. We do have 19 teams, which is the most we've ever had."
It's not too late to sign up either.
Even if you're not much for golfing, Sheriff Bieber still invites anyone to stop down to Golden Sands if they wish to donate to the K9 department, or try to win one of the many raffle prizes available. First place is a 7-millimeter Savage gun rifle. Second place is a 43-inch L.E.D. smart TV and third place will be a $50 gift certificate from Kwik Trip, along with many other prizes you can win there.
"We encourage everyone to come out," Bieber said. "It's really a good time. I've enjoyed myself the last three years I've been out there."
The sheriff himself will be doing a closest to the pin contest with golfers on one of the holes, and although he doesn't claim to be an avid golfer, with enough practice he hopes to be a challenge.
"Everybody else on the teams, they'll hit a golf ball, if they beat me they'll get extra tickets to go into the raffle. Once I get my swing down I actually get pretty good."
The outing begins Saturday at 12:30 p.m. with a shotgun start.
Over 85 percent of the budget needed to support the K9's comes from donations and other fundraising events, so every dollar counts.
K9 Arres
The Shawano County Sheriff's Department added K9 Arres began his tour of duty with Sheriff's Deputy Anna Sharpless.
As a dual purpose narcotic dog, Arres is trained to detect different drug odors, track lost, missing or fleeing people, as well as apprehending suspects while protecting his handler.
Already Arres has assisted the sheriff's department and Shawano Police Department with numerous drug arrests, his first coming on just his second day of duty.