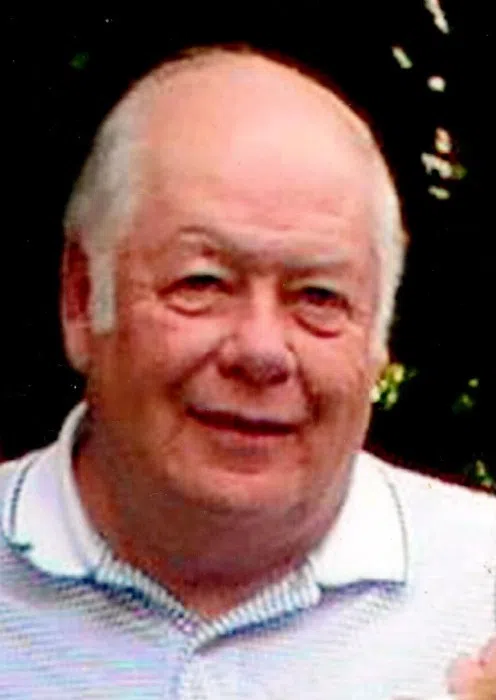 Edwin G. Carley age 86 of the Township of Dupont, passed away early Monday morning, July 31, 2017 at his vacation home in the Town of Alvin, Forest County, WI.
Edwin Glen Carley was born May 19, 1931 in Elmhurst, WI, son of the late Herbert & Grace (Fleischman) Carley. He attended Antigo High School, and at the age of seventeen, took charge of the family farm after his father passed away. Edwin was united in marriage to Shirley Schmidt on September 23, 1950 at the Methodist Church in Aniwa, WI. After running the farm for a number of years, the herd was sold and Edwin started work for P.W. Nolan in the mid 1950's. In 1959, the family moved to the Marion area after Edwin started working for Jim Nolan as an auctioneer. He was a very skilled auctioneer, winning the Wisconsin State Auctioneering Championship in 1968. He later became a manager at Midwest Livestock Producers, and started his own business, Carley Auction Service, Marion. Edwin enjoyed traveling with or to visit his family which took him to numerous places such as Canada, California, Nebraska, New York, Hawaii, and his favorite, South Dakota. Edwin was a charter member of both the Marion Lion's Club and the Marion Winter Wanderers Snowmobile Club. Edwin and Shirley were members of the Methodist Church in Marion, and later attended Grace Family Church, also in Marion. He enjoyed fishing, hunting, & camping with his family. He also loved to spend time at his place up north in Alvin, WI and would often try his luck at the casino. Edwin loved to spend time socializing with friends often telling stories which only he could tell; even if you heard the same story three times before. He followed the Brewers, Badgers, held season tickets for the Green Bay Packers and cheered them on to win in person at the Ice Bowl on December 31, 1967. Edwin volunteered much of his time to many benefit auctions throughout the years; he was loved by many for his generosity and kind heart. He will be fondly remembered as a loving, devoted, and compassionate husband, father, grandfather, and great-grandfather.
He is survived by his loving wife of 66 years: Shirley
Daughter: Jane (Gene) Bossell, Green Bay
Sons: Randy (Roxy) Carley, Green Bay
Rick Carley, Marion
Ron (Barb) Carley, Marion
Ross Carley, Marion
Brad (Cynde) Carley, Green Bay
Grandchildren: Justin Bossell, Megan Carley, Jami Appleyard, Amy Carley, Ricci (Chad) Van Handel, Tyler Carley, Ry (Carolyn) Carley, Cassie (Nate) Hoover, Derek Carley, & Dylan Carley
Great-grandchildren: Gavyn, Tatum, Brandtley, Nora, Lauren, Andric, Alyah, & Isaac.
Edwin was preceded in death by his parents; sisters, Lorraine & Helen; brothers, Herbert, Elwyn, & Gilbert.
Funeral services will be held 12 noon on Saturday, August 5, 2017 at the Eberhardt-Stevenson Funeral Home & Crematory, Marion with the Rev. Kelly Loken officiating. Interment will take place at Greenleaf Cemetery, Marion.
Friends may call at the funeral home on Saturday from 9 AM until the time of the service.
In lieu of flowers, memorials are preferred to the Carley family for a memorial fund to be established at a later date.
The Eberhardt-Stevenson Funeral Home & Crematory, Marion is assisting his family.