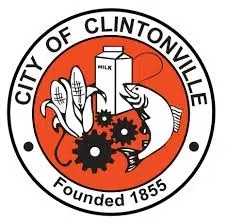 The Clintonville Pool Ad Hoc Committee recently met to discuss the future of a pool returning to Clintonville. Brad Rokus, Chairman of the Committee said they really have three options at this time. The first option is a pool that would far exceed what used to be in place.
"It would be a total reconstruction. Water slides were included along with a kiddie pool and a zero entry pool and that plan also included a splash pad" said Rokus. "Just the rough estimates of that is around 5 million dollars."
The second and third options are still a step up from the existing pool, but will be a little cheaper to construct.
"The second option included a kiddie pool with different apparatuses in it. A zero entry pool and reconstructing the bath houses came in around 3.2 million dollars for a rough estimate" said Rokus. "The third option is just reconstructing what we already had, but having a zero entry pool and that came in around 2.4 million dollars."
While the committee has a lot of decisions to make, Rokus said there is one thing they all agree on.
"We want a pool" said Rokus. "We want to be able to provide the community with that service. We are all in agreement, but we need to figure out what we can afford and then go to council with it."
Rokus said his feeling is that Council is in support of having a pool, but it needs to come along with the right price tag and potential.
This will be the third summer that Clintonville has gone without an outdoor pool. Rokus said they do consider themselves kind of on the clock.
"The longer we go, the harder it is going to be.
The committee is scheduled to meet again in July and will also look at a possible informational referendum to see the public's feeling on a new pool.