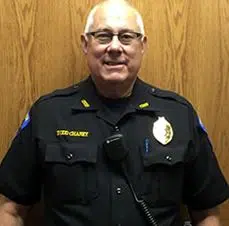 Police Chief Says Tension On Village Board Accelerated Retirement Plans
After six years as Police Chief of the Village of Bonduel, Todd Chaney is stepping back from nearly a half decade in law enforcement.
"I have been in this business for forty-six years and I just feel like it is time to be done" said Chaney. The Chief turned in his letter indicating his retirement plans, but also indicated that "recent deplorable actions" by some members of the Village Board have created what he described as a "hostile working environment".
"This has become a travesty, and I choose not to expose myself to these circumstances" Chaney stated in his letter.
Chaney told TCHDailyNews.com that his time as police chief has brought many great opportunities and fond memories that he will be able to cherish.
"I have been embraced and totally happy in the Village of Bonduel" Chaney said. "I have been well supported by the citizens and very well supported by the Village Board. This is the only time that the environment has not been that way.
Chaney did not indicate which three board members he was referring too, or refer to any specific incident, but said he hopes it gets better for the sake of the Village of Bonduel.
Chaney indicated that retirement was coming soon, but the recent situation on the board led to him doing it quicker. Chaney added that the retirement would take place July 21, 2017.
The Village Board is scheduled to interview candidates for the position in July.